Ghana Page has received a disturbing video of an alleged junior pastor of  Pastor Alph Lukau, the man who claims to have resurrected a 3 days old dead man rehearsing a fake resurrection miracle.
In the video, that has gone viral, the Pastor is seen demonstrating to the actor (the person who will play the role of the dead man) how he will signal him to wake up from the coffin.
SEE ALSO: The luxurious lifestyle of Alph Lukau, the pastor who resurrected a dead man in a coffin will make Obinim and Obofour's lifestyle look like child's play to you [SEE]
The Zimbabwean born South Africa pastor, Alph Lukau who is the founder and leader of Alleluia International Ministries allegedly orchestrated the faked miracle to prove to his thousands of church members that he is indeed powerful.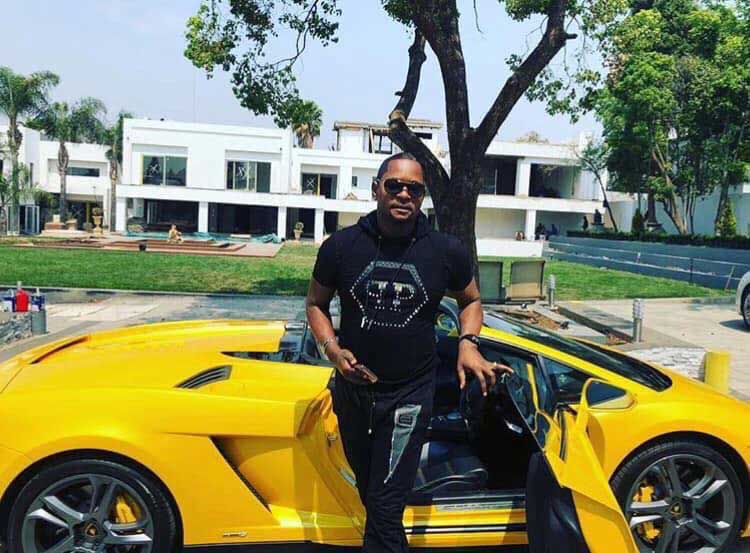 The Pastor said to the actor; "We want people to see that you are dead and I want us to try it now. What I want you to know is that I will knock but you know the noise in the church is loud so you will not hear. I will use the microphone to give you a signal then you open your mouth".
The actor asked about his payment and he was told by the Pastor that he will receive his money after the miracle which will be paid in dollars.
ALSO READ: Pastor Alph Lukau resurrects a dead man from his coffin
Watch video below;
ALSO READ: Check out the luxurious lifestyle of Pastor Alph Lukau
This video comes after it was reported that the founder and leader of a South African based Alleluia International Ministries, Pastor Alph Lukau has resurrected a dead man on his burial day.
Pastor Alph Lukau performed this 'miracle' in the full glare of his congregation and the public which sent shivers down the spine of those present.
Some are of the view that the 'miracle' performed by Pastor Alph is genuine and that he is a true servant of God but others also believe this is acting poorly demonstrated.
However, the above video has raised eyebrows concerning the 'miracle' performed by Pastor Alph Lukau.
This obviously seems like a scripted play, rehearsed but poorly acted and the above video just solidifies this claim.