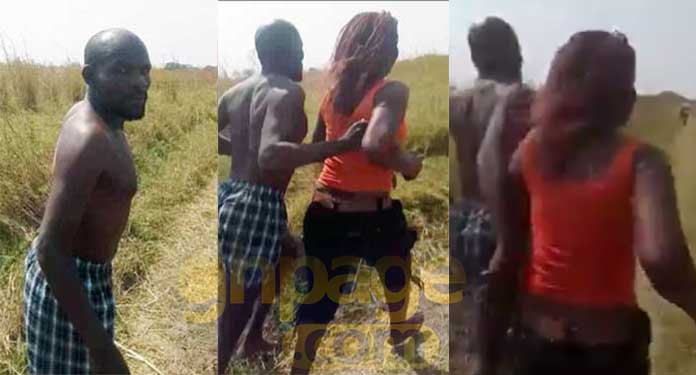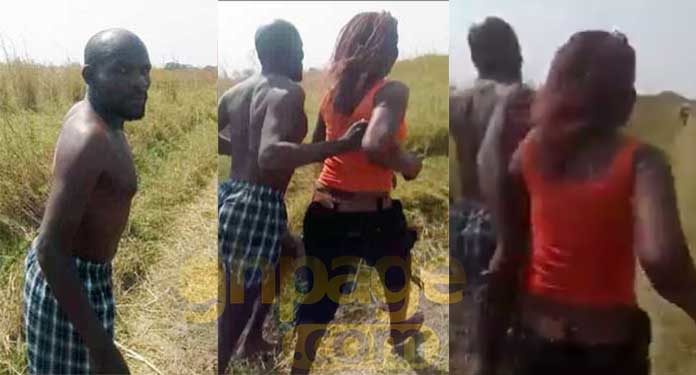 A pastor with AFM Church identified as Joseph Ponda from Tynwald in Dzivarasekwa in Zimbabwe has been caught pants down having sex with a member of his congregation in a bush according to H-metro.
The Pastor we gathered is currently nursing wounds after been attacked by passersby who caught him in the illicit act in the bush.
"I have seen the pastor with the woman, whom he was caught with several times in his vehicle. The woman is a single parent and also stays here in Dzivarasekwa.
Also Read: Renowned Pastor turns water into wine
I never suspected that there was something going on between them until I saw the video. I had the opportunity to see him after the incident and he was in serious pain from the assault" a source said.
When contacted for his comments, Ponda could not deny or confirm the allegations, however, he said: "I have a lot to say about what happened and I can not tell you over the phone. I will be free in two hours."
Watch the video below;
Prominent AFM pastor from Tynwald in Dzivarasekwa, Joseph Ponda was caught pants down in the act with an unidentified member of his assembly. The pastor was attacked by passers-by who caught the two near a hill in a bushy area.Part of the humiliation has already gone viral. pic.twitter.com/eDt8UJOJlA

— GHPage (@ghpage_com) October 2, 2018
SEE MORE: Togolese Pastor gifts a staff of Golden Tulip a car for her kindness