One corner hitmaker Patapaa last week returned from his European tour. On his arrival at the airport, he told the pressmen gathered there to interview him that he was angry and didn't want to talk to anyone.
Some days later he opened up and revealed that his anger was a result of the failure of his European tour promoter failing to pay him all the monies he had from his tour and even threatened to sue him for breach of contract.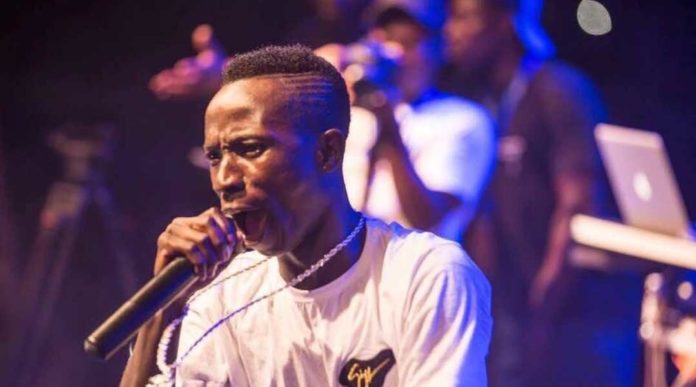 Also Read: Patapaa threatens to sue European tour promoter
Well, Patapaa's Europe promoter identified as Nana Amoako and the CEO of Young Mission Entertainment, has finally reacted to the allegation by the musician stating that he has regretted working with the Agona Swedru-based artiste because he was ungrateful.
According to Nana Amoako in an interview with SVTV Africa, the money owed Pataapa and his management team are not be paid by him, but a different promoter in Norway but because he led Pataapa and his team to the said promoter in Norway, that is why Pataapa is accusing him of lying.
Nonetheless, Nana Amoako said this is not the right way to go about the issue especially after all the goods things he has done for Pataapa for free.
"Initially I didn't want to work with Patapaa but I changed my mind later. I've done lots of work for Patapaa for free, so if by any chance there is a money issue, which I told you I'll sort you out even if the Norway promoter refuses to pay. You shouldn't go out there and be tarnishing my image, Patapaa is an ungrateful artist and I regret working with him, this will be last time I'll be working with him," he said.
Also Read: Patapaa spent over 80 euros on weed for 4days during his Europe tour
He went on to add that, Pataapa while in Europe, gave him a lot of trouble but he overlooked it and moved on because he has a lot of respect for all artistes whether big or small.
"Tell you what, Patapaa gave me a lot of trouble while in Europe but out of respect for artists, Young Mission Entertainment, we didn't say anything because it's part of the business so we just overlooked it and move on"
He, however, promised to pay Patapaa by the close of the week, whether he receives the money from the Norwegian promoter not.
Watch the video below:
Subscribe to watch new videos
Young Mission Entertainment is a vibrant Ghanaian and worldwide artiste management and event organizing company, with a vision of promoting African artistes abroad.