Justice Amoah popularly known as Patapaa was made on the street with little nothing help from "big men and big money" behind him. The street made him and he has just ungratefully betrayed the street.
The 'One Corner' hitmaker who was recently on Europe tour is back in Ghana to prepare ahead of the Ghana Meets Naija.
SEE ALSO: Patapaa On Fire: Watch Patapaa's Crazy Performance At The 2018 VGMAs Celebration Jam
Many people thought that Patapaa who was made on the street would have to give back to the same street that made him who he is but unfortunately, he is he has shown what little fame can do to the dignity of a man.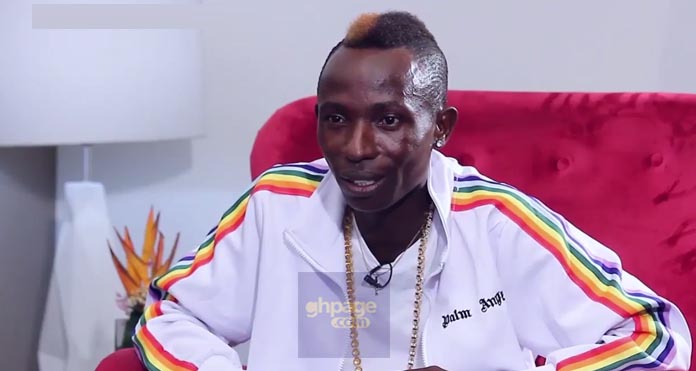 For weeks now, GHOne television has launched campaign theme "Say No To Tramadol Abuse With GhOne" to campaign against the uncontrolled abuse of Tramadol among the youth.
Several Ghanaian celebrities have joined the campaign standing with GHOne to advise their fans and followers to stop abusing the drug which has seen wild abuse lately.
Interestingly, according to Nana Aba Anamoah the senior editor with GHOne, when the contacted Patapaa to add his voice to the campaign, Patapaa and his management are demanding to be paid before they join the campaign.
SEE ALSO: Patapaa's Job Before Fame And 3 Other Facts You Never Knew About Him
This is the very same Patapaa whose "One Corner" song's video shot was paid for the managing director of GHOne one, Bola Ray. From what we gather, the Corolla car Patapaa uses was bought for him by the same Bola Ray.
Yet he feels proud to just waste a minute in front of GHOne camera to advice his fans against Tramadol abuse.
SEE ALSO: Patapaa Defiantly Insists 'One Corner' Is Not Dead – Reveals Who Paid For The Song's Video
Just last year when RTP Awards organizers secretly paid him GHS1000 to perform at the awards, Ghanaians stood up and fought for him to be paid well after he has taken the GHS1000 thinking it's a huge money. How ungrateful can a man be?
We the fans of Patapaa will advise him to get down form that high hills before we abandoned him.
Read Nana Aba Anamoah's Tweet Below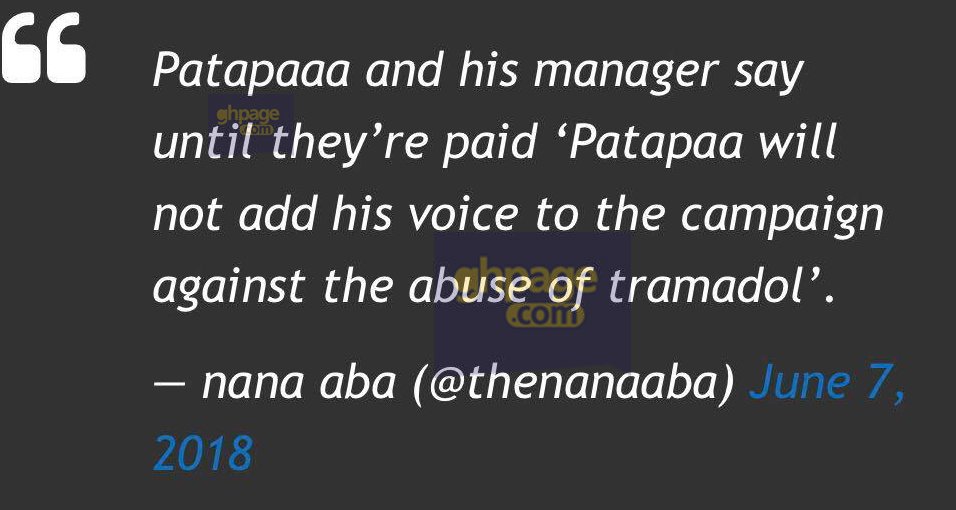 SEE ALSO: Patapaa reacts to Anas Number 12 exposé video – Says the rots should be uncovered because the leaders have spent our money too much