The 'Wafom Kwan' hitmaker, Ghanaian gospel musician, Patience Nyarko has been accused by the legal wife of Kumi Wilson her producer, of snatching her husband after she cunningly walked into their home begging for a producer.
Olivia Kumi is married to Kumi Wilson the CEO of Trust Productions. Piesie Esther and Patience Nyarko are signed unto Kumi Wilson's record label.
SEE ALSO: Gospel artists Rose Adjei & Patience Nyarko exchange of insults; This is all you need to know
Speaking to Ghanacelebrities, Olivia lamented how Patience Nyarko walked into their home and begged her husband to start producing her because she has songs written which needed to be produced.
According to the woman, she initially did not consent to the pleas from Patience Nyarko because she knew music production cost a lot and she was trying so hard with her husband to build a future for their two children but later had to agree because Patience Nyarko was desperate for help.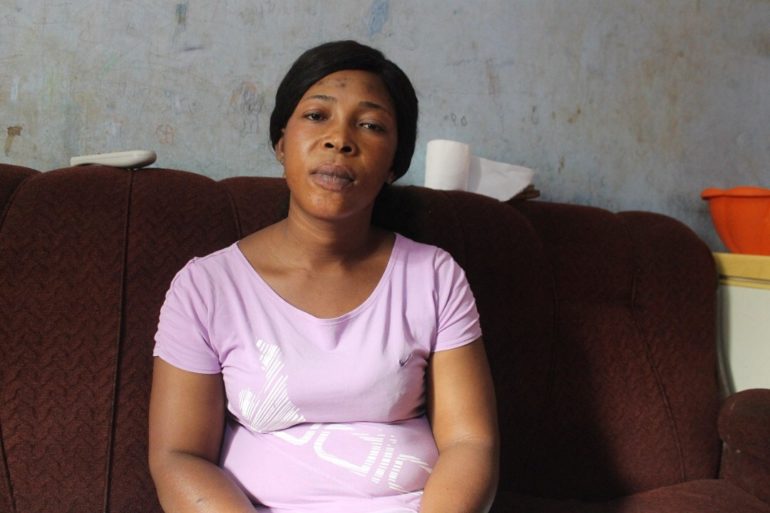 Explaining her life with her husband, Patience talked about how she managed to struggle with the husband to purchase land to build their house on it in the future and also secure loans for public transport buses before Patience Nyarko entered their lives.
SEE ALSO: Photos: Joyce Blessing Got In A Critical Condition After The Accident On Christmas Day But Now Responding To Treatment And Still Need Your Prayers
Kumi Wilson has now sold all the buses, moved into a new house with Patience Nyarko and has stopped taking care of either Olivia Kumi, her legal wife or their two children.
Listen to Olivia explaining her ordeal in a video below
Subscribe to watch new videos
SEE ALSO: AUDIO: Diseased, hypocrite, and Evil Stacy Amoateng is hiding behind Christianity to cover her deeds – Mzbel angrily insults