A beautiful young lady has been stripped and pepper inserted into her tonga by some angry men in the Benin City of Nigeria after she was accused of stealing a mobile phone.
The men who were poised to do everything and anything to retrieve their phone from the young lady whether she stole the phone or not undressed the lady with the help of another elderly woman who could even be the grandmother of the girl.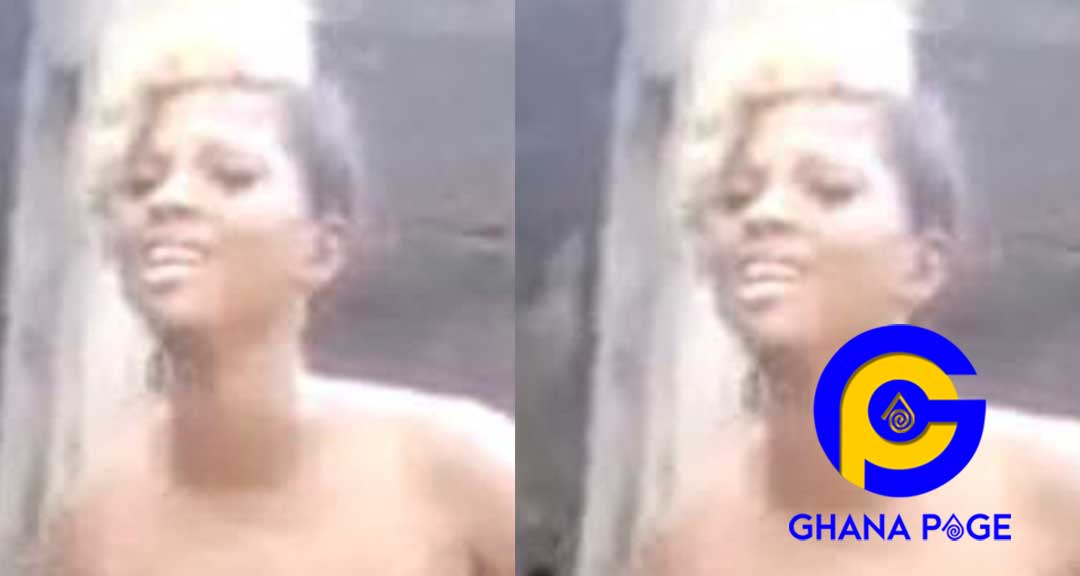 SEE ALSO: Photos of a young female teacher with a huge Plantation Backside set social media on fire [SEE]
In the videos going viral on social media, they forced the fair lady to sit on the floor with her Tonga wide opened whiles another man insert hot pepper into it with no mercy.
She was abused and humiliated in the worse possible manner a woman can be humiliated by this angry youth who only suspected she has stolen a mobile phone.
SEE ALSO: Shatta Wale chills with big booty half-naked girls in his swimming pool
Ever since the videos hit social media, the men who indulged in such a disgraceful manner have been condemned by every reasonable human being who has seen them.
The league of Patriotic Lawyers of Nigeria has also reacted to the video going viral. They are demanding the Edo State Commissioner of Police, Mr. Olusegun Odumosu finds the perpetrators of this heinous crime within 24 hours since their faces showed in the video.
SEE ALSO:
The press statement from The league of Patriotic Lawyers of Nigeria reads:
"The League of Patriotic Lawyers has given the Edo State Commissioner of Police 24 hours to arrest and commence prosecution of all the street urchins behind this barbaric, inhuman, wicked, ungodly and unacceptable act, whose video has gone viral on the social media.
"Failure to unravel the perpetrators would lead to serious legal consequences against the various security agencies, especially the Police and Director of DSS in the state. This ungodly act shows that law and order have broken down in Benin. "We call on the governor, who is undoubtedly unaware of this devilish act, and the Secretary to the State Government, a very hard working and God-fearing man, to ensure that the perpetrators are tracked and punished accordingly."
SEE ALSO: Ken Agyapong shows Anas exposé part 2 & interview with Sheikh Al Thani
"We are not concerned about the merit of this case at this moment, but the exhibition of extreme cruelty which is completely alien to our revered culture and tradition.''