The management of Midland Savings and Loans Company Limited has compensated Patience Sarfo, the lady who was assaulted by a police officer, with a brand new 3-bedroom house. In addition, she will receive an amount close to GHC200,000 from the Midland savings and loans.
In a video that went viral, Madam Patience was seen been hit and slapped so many times on the face by Federick Amanor, the policeman who was at his post.
read also: Atopa video of 3 boys 'chopping' a St. Louis SHS girl
According to the story, Madam Patience went to the bank where she saves her money to make a withdrawal to buy food for her daughter's baby who was just 3 months old.
The Bank denied to give her the money with an excuse that they were experiencing a network problem thus couldn't conduct the transaction. She disagreed and cried out for the bank to give her her money since the child was hungry and needed food. After many attempts to retrieve her money from the bank, Madam Patience decided not to leave until her money was given to her.
read also: Photos of the guy who is said to have released the Aisha videos
Members of the public expressed outrage over the incident and subsequently the policeman was arrested and placed in custody whilst investigations into the case started.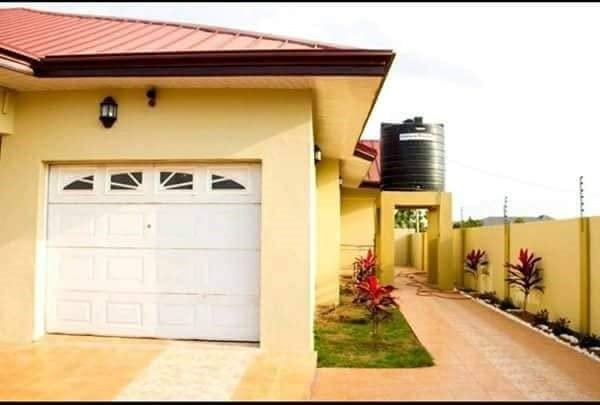 Lance Corporal Frederick Amanor pleaded not guilty to the charge of assault as he was put before an Accra Circuit Court presided over by Mrs Jane Harriet Akweley Quaye on July 27, 2018.
He was therefore remanded to reappear on 8th August 2018.