The current trending video now is that of Aisha an alleged former student of St. Louis SHS whose leaked tape has shocked many.
In the 'atopa tape' which has gone viral, Aisha could be seen having a great time with the 3 guys in the bedroom, Aisha was in the bathroom with one of the guys perceived to be the real boyfriend doing their own thing.
Also Read: Aisha, the St. Louis SHS girl in the released Atopa video speaks
Although she came out to say she never knew such a video existed, a friend of the guys came out to reveal she knew and she was actually being blackmailed with for the past one year.
Also Read: Photos of Aisha, the girl whose Atopa video with 3 boys has been released online
Check out some pretty pictures of embattled Aisha
Her mother has also stated she has lodged a complaint to the police against the 3 guys.
Also Read: Mother of Aisha, St. Louis SHS girl in the released Atopa video speaks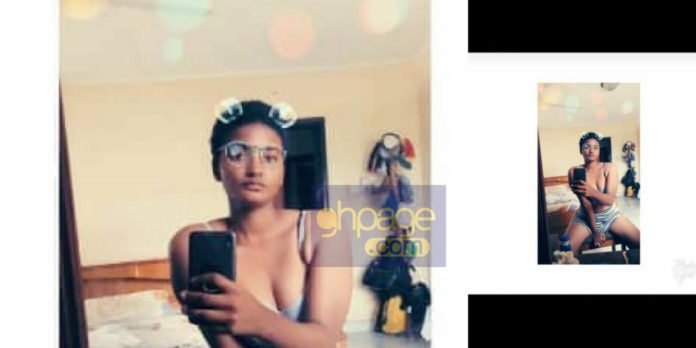 So far part 2 of her video has also surfaced on social media. (Check more details here)
Watch video of Aisha tweaking hard like there is no tomorrow below