With Game of Thrones (GOT)being the most watch TV series now, we present you with the real life of your heroes in the Game of Thrones TV show
UK Actress Emilia Clarke
Emilia Clarke was born in London, England, on May 1, 1987. She developed an interest in acting at a young age, and after graduating from high school attended the renowned Drama Centre London. After landing various small roles on television, Clarke's big break came in 2011 when she was cast in the role of Daenerys Targaryen on GOT.
Portrays Daenerys Targaryen
Queen Daenerys Targaryen is the younger sister of Rhaegar Targaryen and Viserys Targaryen, the paternal aunt of Jon Snow, and the youngest child of King Aerys II Targaryen and Queen Rhaella Targaryen, who were both ousted from the Iron Throne during Robert Baratheon's rebellion.
UK Actress Sophie Turner
Sophie Turner, born 21 February 1996, made her professional acting debut as Sansa Stark in GOT.
Portrays Sansa Stark
Princess Sansa Stark is the oldest daughter of Lord Eddard Stark of Winterfell and Lady Catelyn, sister of Robb, Arya, Bran and Rickon Stark, and "half-sister" of Jon Snow. While initially naive, as her family begins to suffer, she becomes a tougher and smarter woman.
UK Actor Kit Harington
Christopher "Kit" Harington, born 26 December 1986, studied acting at drama school, while starring in the National Theatre's adaptation of War Horse. Harington became one of the highest paid actors on television and is earning over 1 million dollars per episode as Jon Snow on GOT. He is living with former GOT star Rose Leslie.
Portrays Jon Snow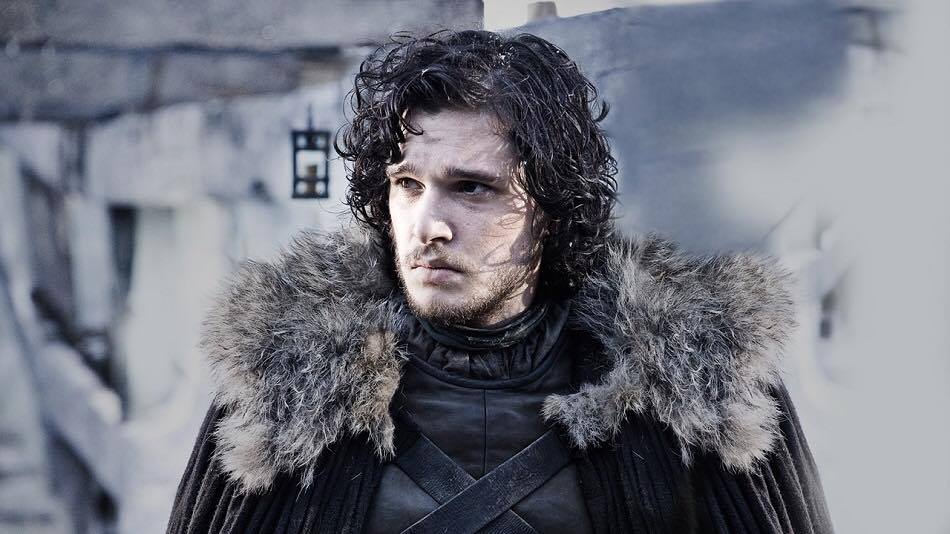 Jon Snow is the son of Lady Lyanna Stark and Rhaegar Targaryen, the Prince of Dragonstone. From infancy, Jon is presented as the illegitimate son of Lord Eddard Stark, Lyanna's brother, and raised by Eddard alongside his lawful children at Winterfell but his true parentage is kept secret from everyone, including Jon himself.
Scroll  down and flip to next page to continue reading