SEE ALSO: Afia Schwarzenegger Sues Nima Police; Demands GHS150k Compensation – This Is Why
UK Actress Nathalie Emmanuel
Nathalie Joanne Emmanuel, born 2 March 1989, began her acting career appearing in theater in the late 1990s, with roles in various West End productions such as The Lion King. In 2006, she began starred as Sasha Valentine in soap opera Hollyoaks. Emmanuel gained public recognition by starring as Missandei in GOT. She also appeared in two "Fast and Furious" movies.
Portrays Missandei
Missandei was originally a slave who served as an interpreter to the masters of Astapor, until she was freed when Daenerys Targaryen had the Unsullied Army overthrow the slavers. Missandei now serves Daenerys as her trusted advisor and handmaiden.
UK Actress Gemma Whelan
Gemma Whelan, born 23 April 1981, is also a professional dancer and comedian. In August 2011, she was cast as Yara Greyjoy in GOT and appeared as a recurring cast member from the second season onward.
Portrays Yara Greyjoy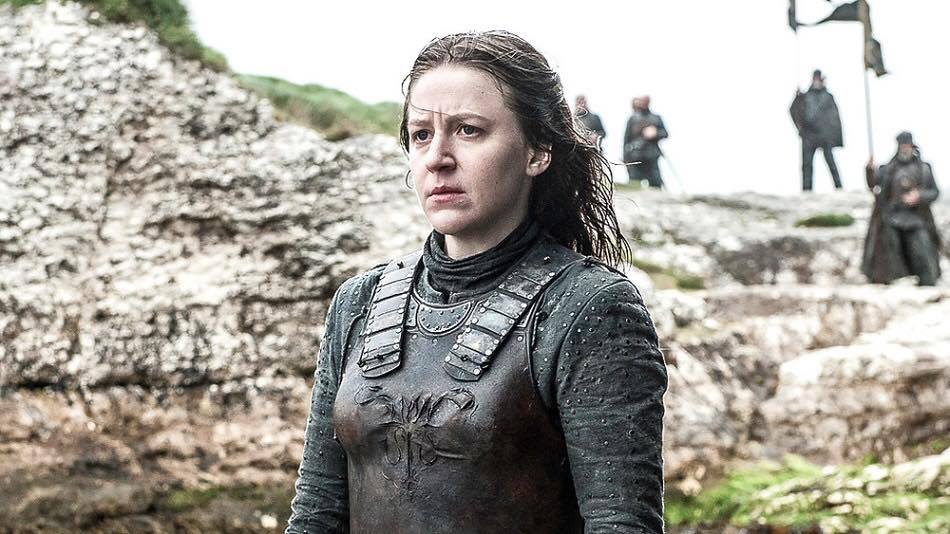 Yara is the only daughter of Lord Balon and his wife, Lady Alannys of House Harlaw. Balon is the head of House Greyjoy and the Lord of the Iron Islands. Yara is an iron born woman of the best caliber: courageous, clever, determined and proud.
Dutch Actor Michiel Huisman
Michiel Huisman, born 18 July 1981, is also a musician, and singer-songwriter, who has acted in both Dutch and English language TV series and films. Huisman replaced Ed Skrein in the role of Daario Naharis for the fourth season of GOT. Huisman was promoted to series regular for the fifth and sixth seasons. Huisman is married to Dutch actress Tara Elders.
Portrays Daario Naharis
Daario Naharis was originally a lieutenant in the Second Sons, a sellsword company, before taking over the company and killing his superiors. He then aligns with Daenerys Targaryen, and serves as her advisor and enforcer, and also eventually becomes her lover, but he is forced to part ways with her when she sails for Westeros, remaining in the Bay of Dragons to enforce the Queen's peace.
UK Actress Hannah Murray
Hannah Murray, born 1 July 1989, is known for her starring role as Cassie in the critically acclaimed British series, Skins. She joined the cast of GOT as a guest star in the second season.
Portrays Gilly
Gilly is one of the daughters of Craster, a wildling who lives beyond the Wall. She lives with him at Craster's Keep. She is also one of his wives, as Craster routinely marries his own daughters. At the time of the War of the Five Kings, Craster had 19 wives.
-Constative
SEE ALSO: Finally, Toosweet Annan breaks silence on his fraud case and leaked m@sturbation video