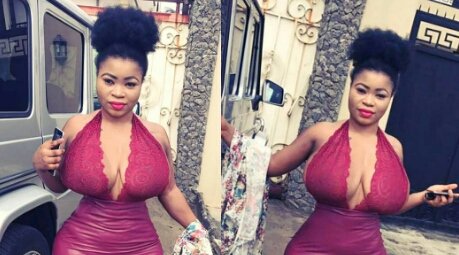 Sensational Instagram slay queen, Roman Goddess arguably has the biggest bo*bs and she doesn't shy from flaunting it.
She recently took to Instagram to share more mouth watering and sizzling hot photos and we want you to see them.
See some of the pictures below
Flaunting her c.leavage and thighs are something we have come to familiarize with Roman Goddess.