Kinsey Wolanski, popularly known on Instagram as Kinsey_Sue, wore the swimsuit with the brand tag of her boyfriend's dubbed "Vitaly Uncensored" and streaked the pitch of the UEFA Champions League finals at Wanda Metropolitano in Madrid causing a distraction.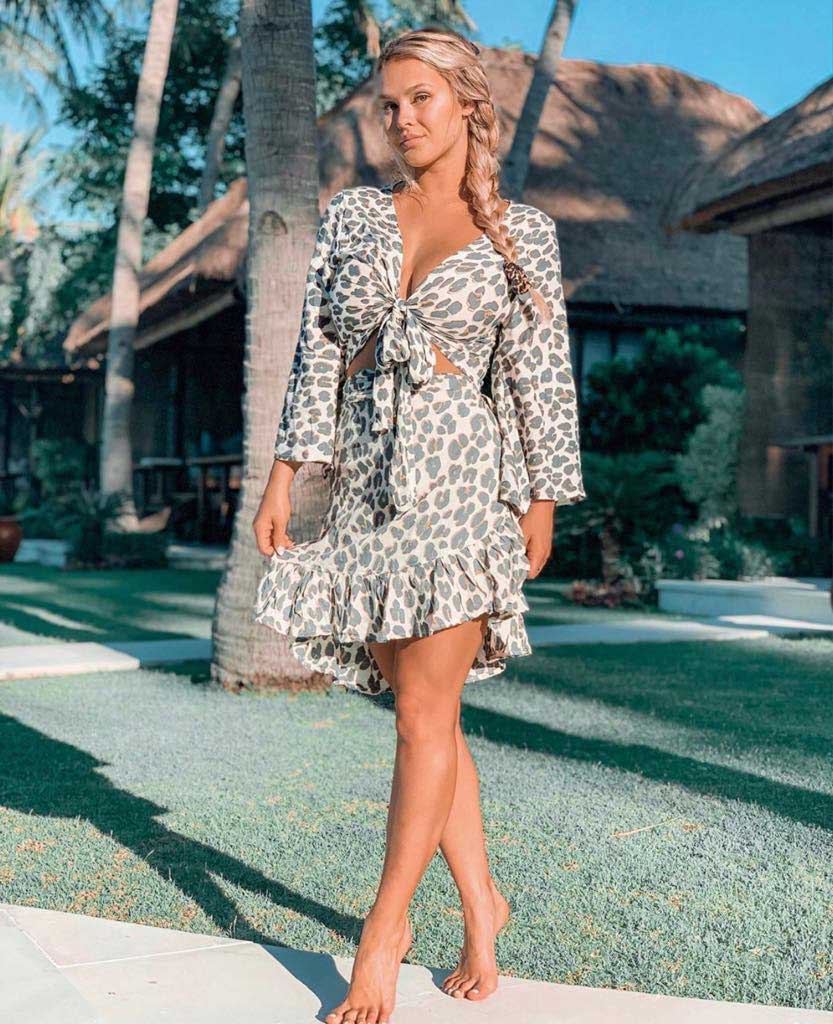 She was ushered off the pitch by stewards without further ado. Vitaly Uncensored is an X-rated site for the Russian Vlogger and Porn Star Vitaly Zdorovetskiy. He earns over £400,000 per month on his prank channel Vitalyzdtv on YouTube with 9.9million subscribers.
SEE ALSO: True meaning of Isaac Dogboe's "NEHO" word revealed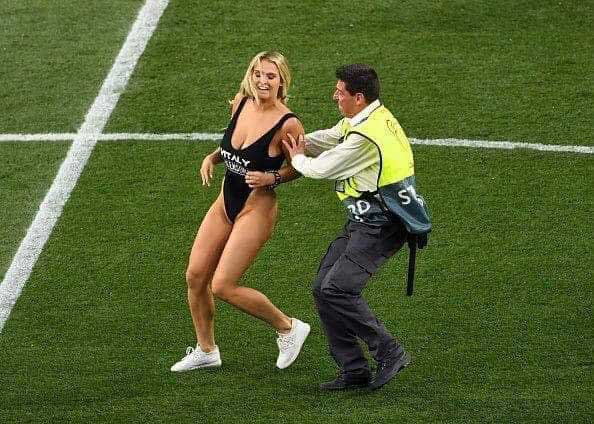 The Zdorovetskiy is known to have streaked at some of the biggest sports events before. He was arrested for invading onto the field during the 2016 NBA and 2017 MBL finals.
Also, he tried kissing former Die Mannschaft defender Benedikt Howedes during 2014 world cup whiles Germany was playing against Argentina Zdorovetskiy was also apprehended for trespassing after climbing the Hollywood Sign in 2016.
The 21years model is said to have little over 400,000 followers on Instagram prior to hitting the headlines. In less than 12hours her followers pitched up to 1.7million followers and counting.
SEE ALSO: Kofi Kingston beats Daniel Bryan to become WWE Champion
There is a belief that she either stormed the pitch just to sell her boyfriend's brand to the world or probably to break his record with one of the world's biggest event whiles millions of eyes were fixated.