Lynx Entertainment artist, Kuami Eugene has employed new stylist to be in charge of his dressing which has constantly received massive condemnation from his fans.
Ever since Kuami Eugene hit the limelight, he has constantly been ridiculed for his style dressing. According to his critics, his style of dressing does not match his status as one of the fastest rising singers in Ghana.
Kuami Eugene says enough is enough. He has employed Richard Brown aka Osebo, the baby daddy of Nana Aba Anamoah's son as his new stylist.
Osebo owns '247 boutique' located at North Kaneshie. A couple of months ago, Richard Brown caught the anger of Ghanaians when he revealed on Facebook that he is the father of Nana Aba Anamoah's 16-year-old son.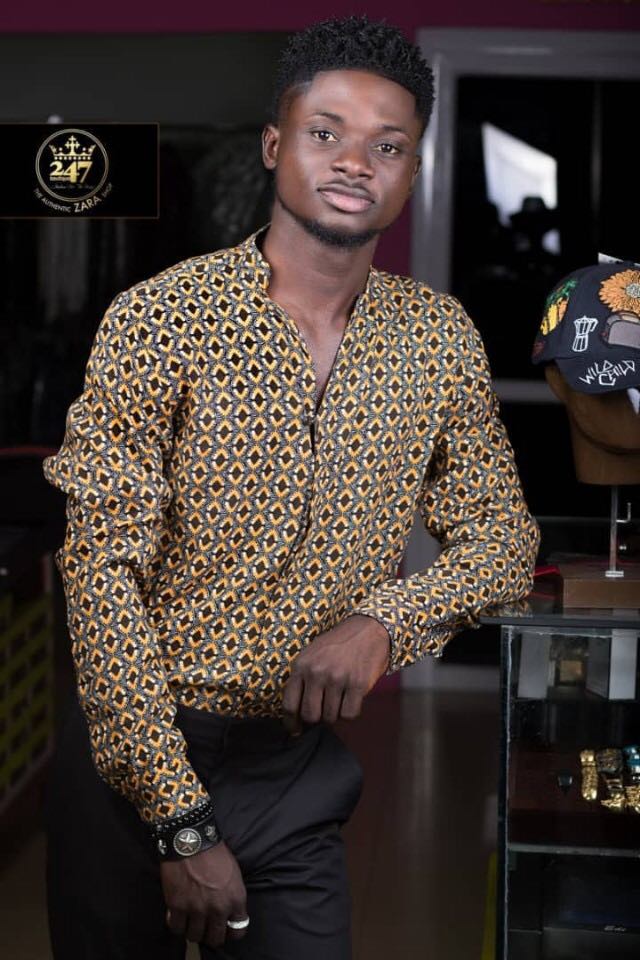 SEE ALSO: Angela Mensah, the lady behind Kuami Eugene's "Angela" hit song pops up
He even stated that he misses him and wants him back in his life. This statement angered fans of the ace journalist who knows Richard Brown aka Osebo has been missing in the life of Ekow, Nana Aba's son for the past 16 years.
Some even revealed he rejected the pregnancy when he was told 16 years ago, although he came out to deny all the allegations leveled against him.
SEE HERE: Details: How The Man Who Impregnated Nana Aba Anamoah Denied The Pregnancy And Even Threatened To Deal With Her
Well, he is now into fashion and Kuami Eugene has sought his help to rebrand himself. Already some of the pictures released are classic and I have a feeling we are about to meet the real Rock Star!
SEE MORE PHOTOS BELOW
SEE ALSO: Kuami Eugene's performance at London's Ghana Party in the park 2018
SEE ALSO:The Full Story: Nana Aba Anamoah's Baby Daddy Finally Narrates His Side Of The Story
SEE ALSO: A Mallam told me to bring him pubic hairs for hit song – eShun
SEE ALSO: Richard Brown's Mother's Day Message For Nana Aba Anamoah Will Melt Your Heart
SEE ALSO: Angela Mensah, the lady behind Kuami Eugene's "Angela" hit song pops up