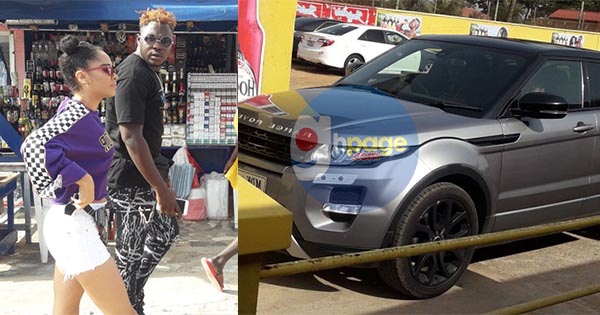 AMG Business Rapper Medikal and celebrity girlfriend Deborah Vanessah were spotted looking cute and adorable together for their hot afternoon date out at the Labadi beach on Sunday afternoon.
Fans went crazy as they were shouting "poof " and MDK did not feel too big to respond "swerg".
Medikal stepped out in the blacktop while his celebrity girlfriend stepped out in short white in his brand new MDK customized Range Rover.
See the pictures below…