If you were never at the cinema at the 80's and 90's, you might have come across one of these hilarious posters of Hollywood movies that portrayed which movie was to be shown in the night at a specific time.
These Hollywood movie posters had to be hand painted for days because during the military dictatorship the importing of large printing presses were restricted and therefore adverts could not be mass produced.
READ ALSO: See More Bizzare Photos Of The Ghanaian Pastor Who Removed The Pantie Of A Woman In Church
Movie posters are now produced in HD quality due to large presses and advancement in technology in Ghana.
These hand-drawn artworks were particularly prolific in the country, particularly in the 80's and 90's.
While the crude paintings were initially laughed at they now sell for as much as £10,700 (66,459.63) at auction.
Below are the bizarre movie posters produced by Ghanaian artists in the 80s, 90s and early millennium.
READ ALSO: Breaking News: Wisa Greid Found Guilty Of Showing His 'Manhood' On Stage; Fined GH¢8,400
1. The Spy Who Loved Me(Original Movie Poster)

Hand Drawn Reproduction in Ghana

2. Alien Vs Predator(Original Movie Poster)

Hand Drawn Reproduction in Ghana

3. Terminator 1(Original Movie Poster)

Hand Drawn Reproduction in Ghana

4. X-Men(Original Movie Poster)

Hand Drawn Reproduction in Ghana

5. Sister Act(Original Movie Poster)

Hand Drawn Reproduction in Ghana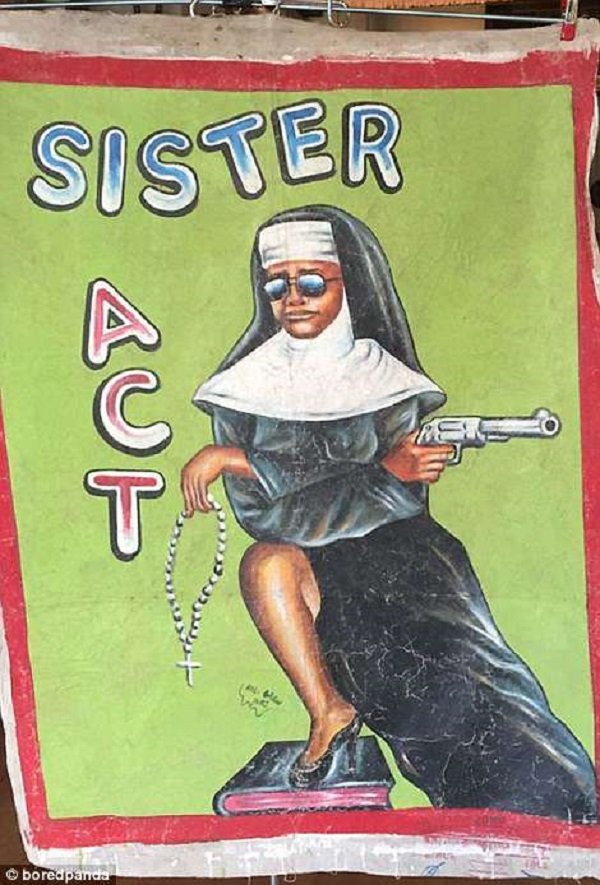 6. Jurassic Park(original Movie Poster)

Hand Drawn Reproduction in Ghana

7. The Matrix(Original Movie Poster)

Hand Drawn Reproduction in Ghana

8. Mission Impossible(Original Movie Poster)

Hand Drawn Reproduction in Ghana

9. 300(Original Movie Poster)

Hand Drawn Reproduction in Ghana

10. Conan the Destroyer(Original Movie Poster)

Hand Drawn Reproduction in Ghana

11. Child Play(Original Movie Poster)

Hand Drawn Reproduction in Ghana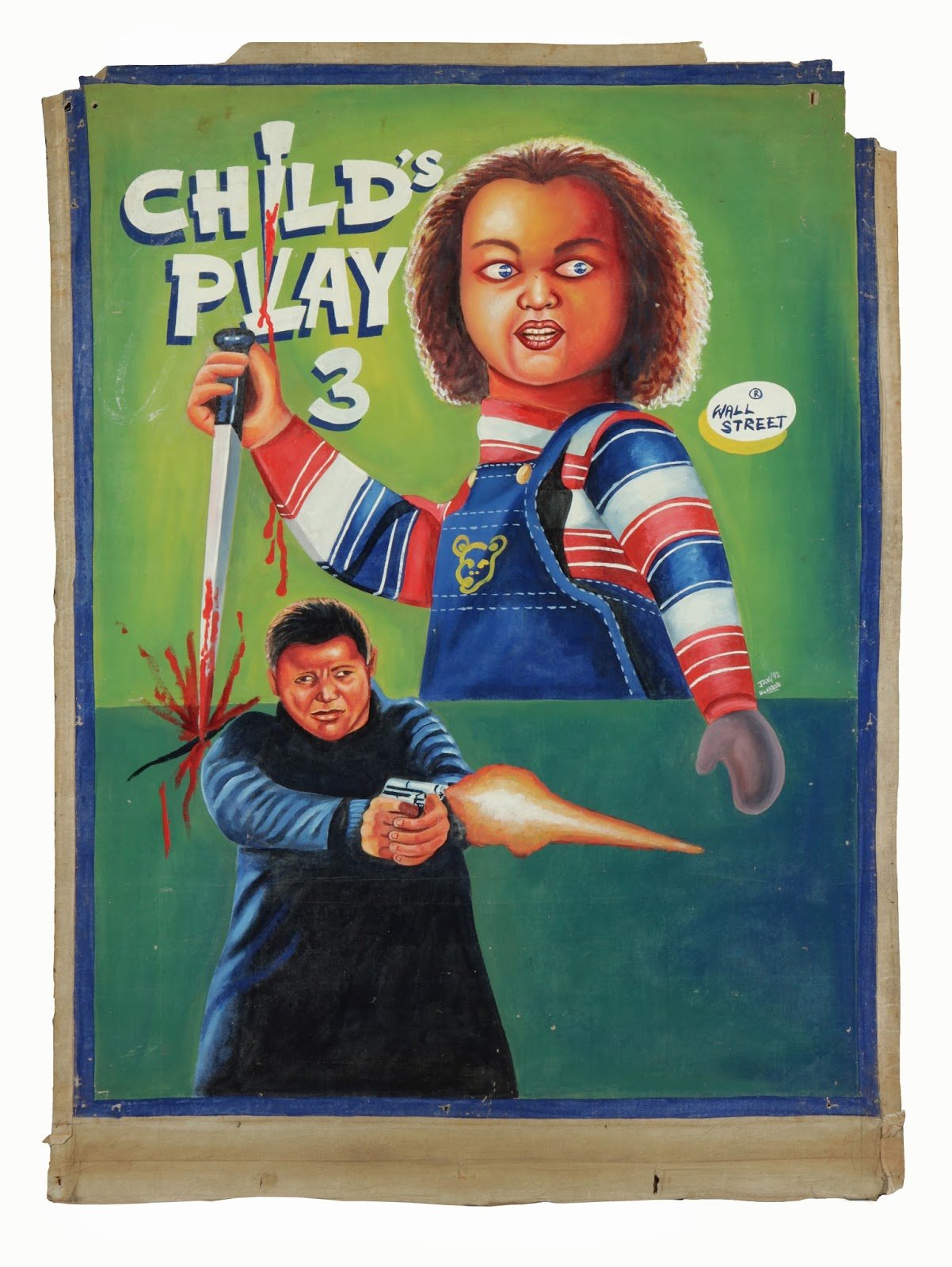 12. Terminator (Original Movie Poster)

Hand Drawn Reproduction in Ghana