Ghpage.com

has already updated you about the Father's Day shock sensational Ghanaian actress, Nadia Buari has given Ghanaians and I believe you are still shocked as we all are.
In case you don't know, let Ghpage.com brief you. Nadia Buari has just revealed that not only has she given birth to 4 daughters on the blindside of Ghanaians and the media, she has been with her husband, the father of her children for the past 10 years.
SEE HERE: Nadia Buari Talks About Her 4 Children And Her Husband Of 10yrs On Father's Day
Nadia Buari
According to the actress, after she had her twins in 2015 which we all got to know after she gave birth, the third daughter followed in February 2017 and the fourth baby girl was born in January 2018.
Most people have expressed their shock with the news and it's one of the most talked about issues on social media today. Apparently, she confessed to all these because today is Father's Day and she shared her secrets just to have the opportunity to honor the man of her dreams.
Nadia Buari
SEE HERE: Social Media Users React To Nadia Buari's 4 Children And Husband Of 10 Years
Well, as we are still recovering from the shocking news, Ghpage.com brings you photos of Nadia Buari's 4 daughters as well as photos of her husband. As expected, Nadia Buari is yet to make public the names of her daughters and husband.
CHECK OUT THE PHOTOS BELOW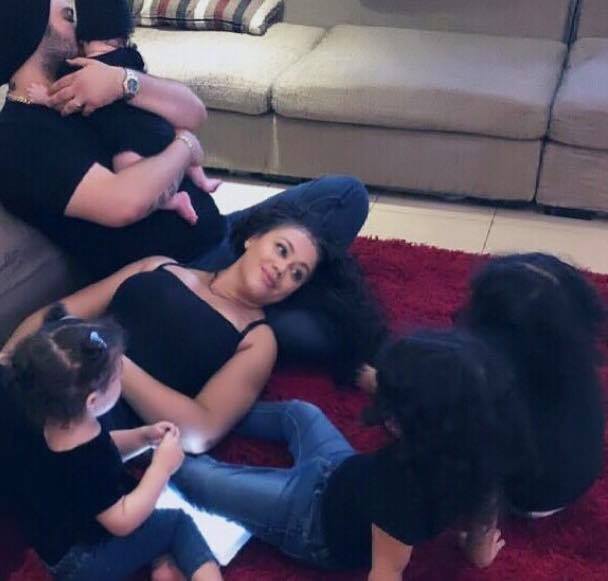 SEE ALSO: Photos Of Ghanaian Actress Nadia Buaria Selling Pop Corn Pops Up On Social Media
Nadia Buari And Her Family
WATCH VIDEO OF THE FAMILY BELOW
https://www.youtube.com/watch?v=0mwWtKNy2v4
SEE ALSO: Nadia Buari Talks About Her 4 Children And Her Husband Of 10yrs On Father's Day