A senior lawyer has become the subject of laughter, discussion, and criticisms after photos of him wearing torn robe and wig in court surfaces online.
A Facebook user identified as Michael Amos took the photos to social media to show his displeasure with the lawyer's miserable appearance.
According to Michael, this is not the first time the man (lawyer) has appeared in court dressed in torn clothes as he always monitors him.
Facebook user ?Michael Amos? wrote, 
"This is what a very Senior Lawyer wore to court. Today was not the first day I saw him like this. I am bothered as to why a senior lawyer will be comfortable to wear a raggy wig and gown to court. This beats me".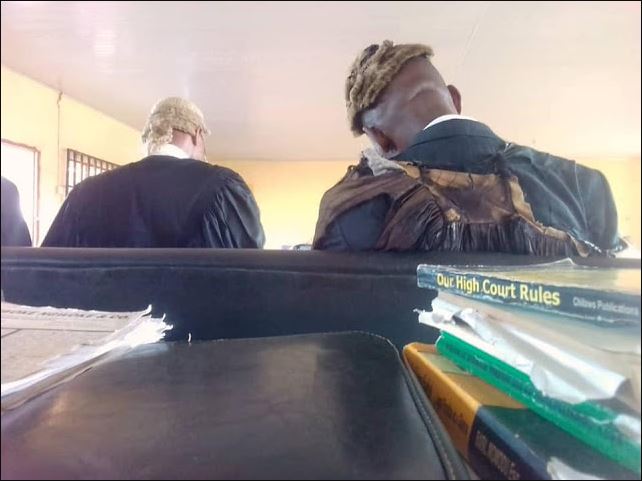 Well, social media residents including legal practitioners have criticized and scolded the lawyer for wearing such an attire to court after these pictures were shared online.
Many people were also left in shock as to why a senior lawyer would dress in such manner to court considering his status.