Adom FM's News Editor, Afia Pokua, popularly known as Vim Lady, who waded into the feminist controversy that women who cook and do other chores are slaves stating that she and her SUGARDEM peers are ever ready to do the necessary duties as women, including even licking their men, to make them happy.
This led to her forming her own group SUGARDEM GH to battle the controversy that cooking is a form of slavery in marital homes. She, therefore, announced that they(SUGARDEM GH)will be cooking for men on Valentine's Day to show their love for them.
Today at the forecourt of Joy FM, the promise was fulfilled as Sugardem Gh really showed their love for men as they got behind the kitchen fire to feed the many males who thronged the venue.
See photos below…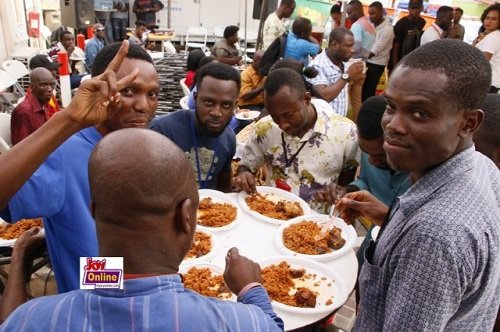 SCROLL DOWN TO NEXT PAGE TO SEE MORE PHOTOS