Wonders they say shall never end and indeed it shall never end as the World's smallest and shortest woman according to the Guinness World Book of Records, Jyoti Amge has finally found her love partner.
And the most wonderful thing is the kind of man she is willing to spend the rest of her life with in the holy matrimony.
READ ALSO: Here Is The List Of Forbes Top 20 World Richest Pastors 2017 And Their Net Worth
Comparing the love birds appears like mortar and pestle which is so amazing to witness with your two eyes.
Jyoti Amge, an Indian woman was born on 16 December 1993 and she is well known to be the world's smallest living woman according to the Guinness World Records.
She has measured a height of 62.8 centimeters (2 ft 0.6 in) and her restricted height is due to a growth abnormality called achondroplasia.
READ ALSO: Bezos Triumph Over Bill Gate To Top World Richest Men Ranking-Check Out His Wealth
Amge's was declared the world's smallest woman by the Guinness Book of record on her 18th birthday on December 21, 2011, and has been active in recent years.
The amazing lady, Amge was featured in the 2009 documentary entitled Body Shock: Two Foot Tall Teen and was also a guest participant on Bigg Boss 6, an Indian television show.
Amge collaborated with Teo Mammucari to host Lo show dei record in 2012 on the Italian channel Canale 5.
READ ALSO: 15 Horrible Facts Dubai Does Not Want The World To Know About
In August 2014, Amge was featured in American Horror Story: Freak Show as Ma Petite, which premiered 8 October 2014 and now in 2017 getting to 24years old she is happily married.
Check out some beautiful photos of Amge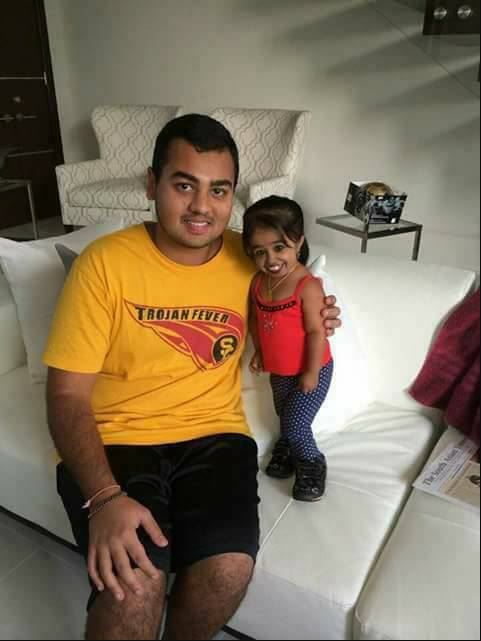 CLICK on NEXT PAGE to view more images
READ ALSO: World's Darkest Baby Turned 4 Years And is Amazing How He Looks Now