In our world of digital communications and easy access to the internet, Social Media has become a medium to share and connect with family and friends.
Read Also: Who Says Money Is Not Sweet!: Check Out Adebayor's Fleet Of Cars And How Much Each Cost
Celebrities are followed and liked by their fans and loved ones across the globe through various social mediums.
A report gathered by GhPage.com shows the top ten followed and liked celebrities on various social media platforms being it Facebook, Instagram and Twitter.
Read Also: Ghanaian Pastor's Wife Mistakenly Posts Her Nakked Video Into A Whatsapp Group
Sit and read as your No.1 source of latest news update brings you the combined list of Top African Entertainers and Footballers on Social Media.
Top 10 African Footballers and Entertainers on Instagram
Read Also: "I Have The Power To Destroy Ebony's Career Whenever I Want" – Says Ebony's Manager
Top 10 African Footballers and Entertainers on Facebook
Read Also: I am not God to destroy Ebony's Career – Bullet Retracts Earlier Comments
Top 10 African Footballers and Entertainers on Twitter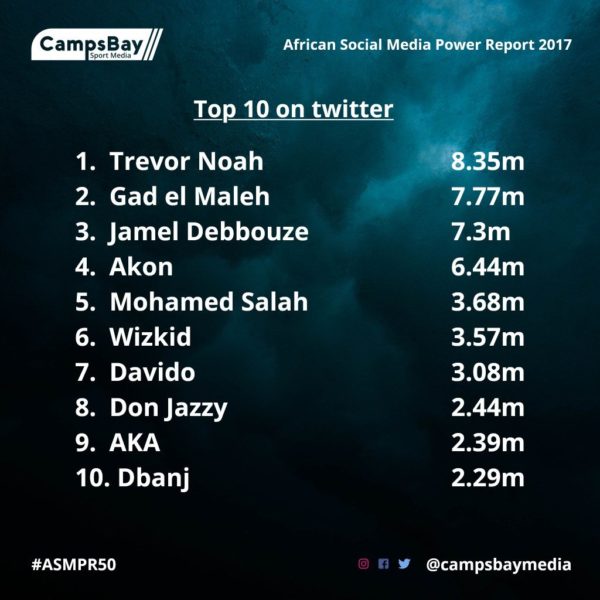 Read Also: Here Are 12 Actors Who Used To Be Very Popular But Are No More On Our Screens(Photos)
Top 10 African Footballers Combined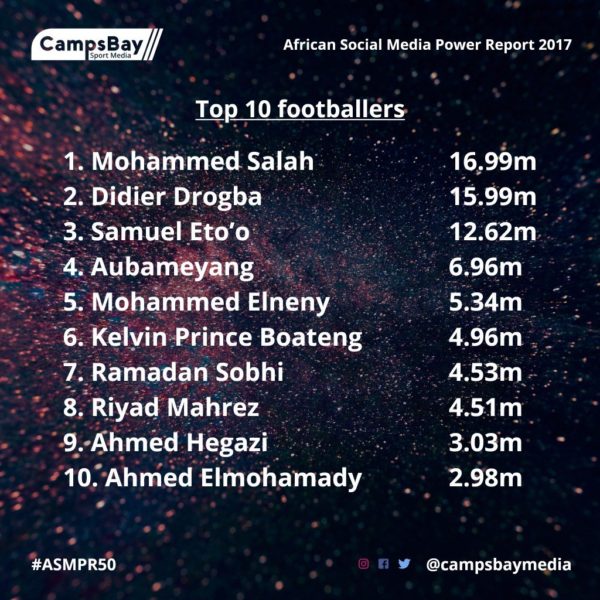 Read Also: Lady Shares Chat With A Guy Who Asked For "$3x" In Exchange For A Job(Screenshot)
Top 10 African Entertainers Combined
Read Also: Footballers love cars – Check out Pictures of African Footballers' With the most expensive & Luxurious rides
Top 10 African Footballers and Entertainers Combined