When Ghpage.com broke the news about the failed marriage between Elikem Kumordzi and her Zimbabwe wife, Pokello in 2017, Elikem in full attack came to deny and accused the media of attempting to destroy his marriage. But it has turned out that it was the truth all along. Their marriage has hit the rocks for over a year.
Elikem who confessed that he paid $20,000 as a bride price for his wife, Pokello in Zimbabwe is in court seeking a divorce from her. Elikem met Pokello at the Big Brother TV reality show in 2013 and they dated for a while until they married in 2015. The marriage has since produced a son.
SEE ALSO: GhPageGossip: Has Elikem And Pokello's Relationship Ended?? This Is What We Know
From what Ghpage.com has gathered, Elikem cited several reasons to the court as to why he is seeking the divorce. One major issue raised by Elikem is that his wife Pokello gets jealous whenever he plays romantic roles in movies as an actor and a such she is harming his professional career despite the fact that Pokello is also an actress.
The 29-year-old Elikem Kumordzi also stated in his petition that he has lost love and affection for his 32-year-old wife, Pokello and the marriage entirely and it's beyond repairable. There is no hope for reconciliation.
SEE ALSO: My marriage with Pokello was a mistake – Elikem Kumordzie
"…such is regarded by Kumordzie to be incompatible with the continuation of a normal marriage relationship. As a result, Kumordzie has lost love and affection to the extent that there are no prospects for reconciliation due to irretrievable differences between the parties", the divorce petition states
ELIKEM AND POKELLO
SEE ALSO: Elikem Refuses To Confirm Or Deny Divorce Rumours
Through his Harare lawyer, Elikem stated that he wants a divorce and will give the wife, Pokello custody of their son. He will also pay child support of $500 each month.
Elikem the Tailor declared in his petition that they have not stayed together since September 2017. That makes it exactly one year now.
SEE ALSO: Elikem finally breaks silence on his divorce rumors – He has this to say about Pokello
Interestingly, Pokello is fighting the divorce. According to the reports gathered by Ghpage.com, Pokello says no she won't accept the divorce of the marriage which is just 3 years old.
What is unclear is what Pokello really wants which will unravel soon as the case begins. We don't know whether she wants more from Elikem or she does not want the divorce entirely.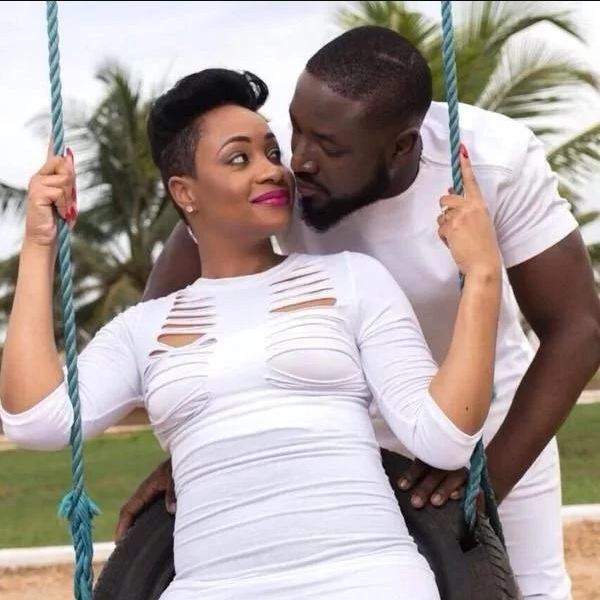 SEE ALSO: Afia Schwarzenegger Takes the Fight to Elikem Kumordzie
After Elikem got married to Pokello in Zimbabwe, he boldly confirmed that he has paid a huge money to marry Pokello and he knows he has made the right choice because only a silly person will waste such money if he is not sure she is the right person.
Speaking to Peace FM, Elikem said:
"I paid a lot of money and before you pay such money for a lady's hand in marriage you have to be sure she's the one. Otherwise, you will be a silly young man throwing a lot of money away. So it feels good to be married to the right woman. It feels amazing. No mistakes or regrets whatsoever".
SEE ALSO: Watch Videos: Elikem Kumordzie endorses Prez Mahama and here are his reasons
Even when Pokello's sex taped leaked somewhere in 2015, Elikem stood by her side and loved her through it. It quite unfortunate how things have turned out 3 years later.
SEE ALSO: Elikem's Pokello slays in new photos