A private legal practitioner Gary Nimako has described the recent controversial public display of dancehall artist Ebony as indecent.
The 'sponsor' hitmaker, who describes herself as the '90s Bad Gurl" has been seen at various events in revealing clothes and costumes on stage.
Recently, the Sponsor singer was spotted wearing a 'swimsuit like' evening dress with a part covering exposing some parts of her vital parts.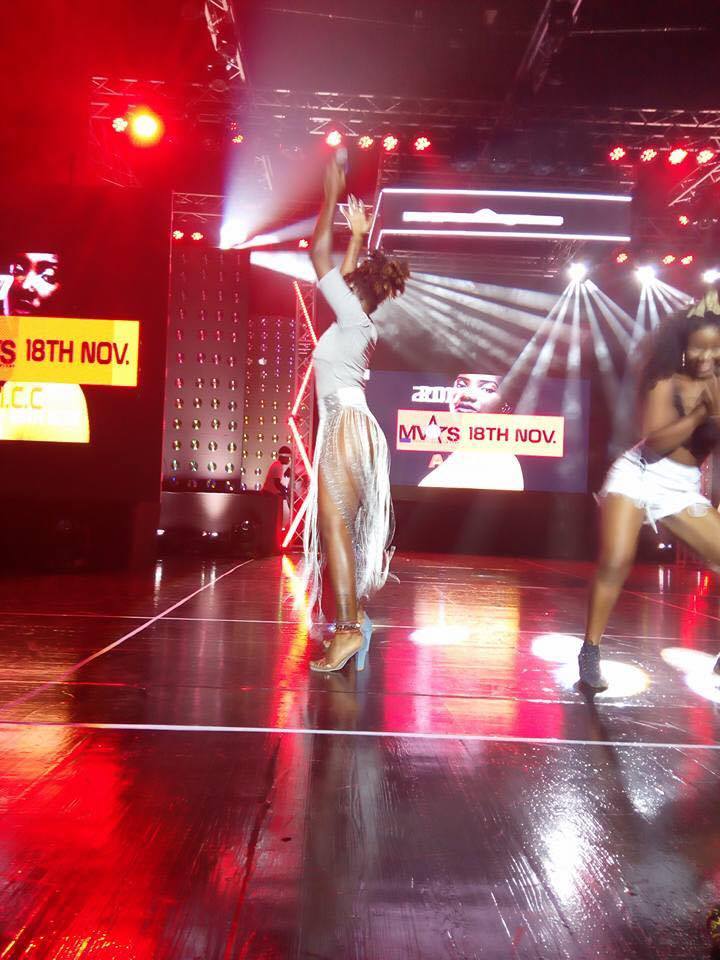 READ ALSO: My Pastor Use Me As An Example In Church- Ebony
As she has come under public critic, Lawyer Nimako, also in an interview with Hitz FM's Daniella Adu Asare says inasmuch as she may be feeding her fans' desires, her dress sense is not proper.
"Nobody can deprive anyone of pursuing their economic interests in this country. If you're a musician and you have to do your performance, you can do it in a manner which is decent and in a manner which will (still) attract your fans," he said.
In addition, he said, "to decide that at any opportunity you get, you will expose one bum or the other or both…or to expose yourself publicly in a manner which is abhorrent, in a manner in which society does not accept, then obviously the law can catch up with you."
" Anybody who deliberately or intentionally reveals his private part in a public space constitute "incident exposure", the lawyer defined as a legal term.
Mr. Nimako, however, said the police would be right if they decide to take her up in enforcing the law.
"They don't need a complainant in this matter. The public appearances are all there, so if they themselves have seen the videos and come to the conclusion that they must question her, they have the right to call her for questioning," he concluded.