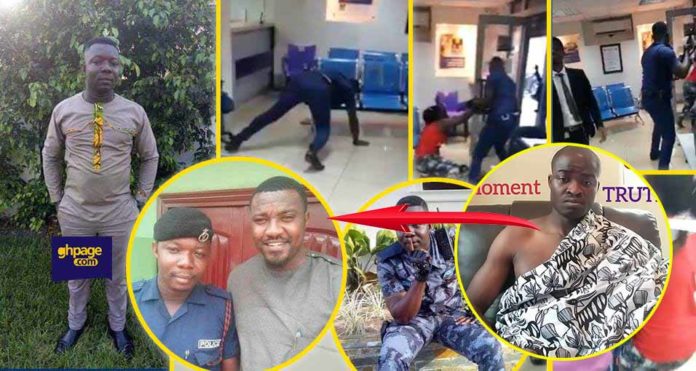 Controversial US-based Ghanaian preacher, Evangelist Emmanuel Addai is back again this time he is tagging the policeman who assaulted the lady who went to Midlands savings and loans to withdraw money of been an Illuminati because he is friends with actor John Dumelo.
Yesterday, a video which has now gone viral surfaced on social media where a police officer identified as Frederick Amanor aka Skalla assaulted a woman who had come there to withdraw her own money deposited at the bank.
Also Read: Midland Savings and Loans apologises to brutalised woman and her baby
Evangelist Addai who is known to be tagging people as 'Illuminati' in a new video is heard sharing his view on the viral video.
He first condemned that act against the lady and went on to state that Officer Amanor is a member of the Illuminati because he is friends with Ghanaian actor John Dumelo.
The social media Evangelist went on and dared people to go and ask Officer Amanor if truly he is not friends with John Dumelo.
Also Read: John Dumelo turns sex education expert schools Samira on sex
From what we gathered, the police officer once shared a picture of himself and John Dumelo on his facebook timeline and we are sure Evangelist Addai is using that as evidence to state that they are friends.
Watch the video below;