The rivalry between dancehall musician Shatta Wale and rapper Pope Skinny has taken a new turn as they have both resorted to releasing diss songs for each other.
Recently, Shatta Wale recorded a 'diss' tracks for Pope Skinny titled 'Mr Rapist' and 'Juju' addressing allegations levelled against him by the rapper.
ALSO READ: Shatta Wale releases 'diss' song for Pope Skinny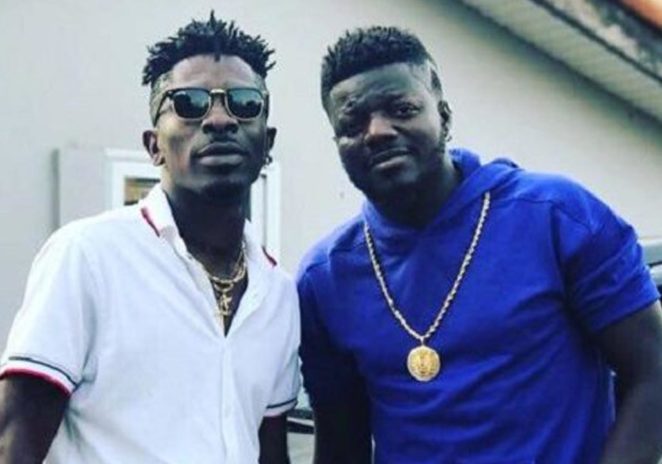 Pope Skinny earlier revealed that he wasn't going to disclose any secret about his friend turned enemy because he has been advised to put a stop to that.
In Shatta's 'diss' song he described Pope Skinny as a rapist which infuriated the rapper and also ended up recording a track for him.
Pope Skinny who doesn't seem happy with the new development also decided to record a diss track for the 'Kakai' hitmaker.
The song is titled 'Naabu33' which is a Ga word to describe a person who has a big mouth and also in the song stated that Shatta Wale is ungrateful.
This is an extract of Pope Skinny's diss song to Shatta;
This is not the first time an artist is recording a 'diss' track to Shatta Wale but it seems they all go the same line by stating how big his mouth is.
Well, keep visiting Ghanapage.com for more updates.