A popular Kumawood movie actor known as Kobby has been allegedly caught in the act, "chopping" his female producer during a movie shoot.
The viral video which is now going rounds on social media sees a strong black African man(Kobby) busily waggling his waist on a lady believed to be her producer on a water closet.
The lady could also be seen bending her knees on the WC and the actor was giving her very powerful doggy skills from behind.
She could be heard moaning in ecstasy and it was so loud to the extent that the people who recorded it was at the door but her whining could be heard from the action place.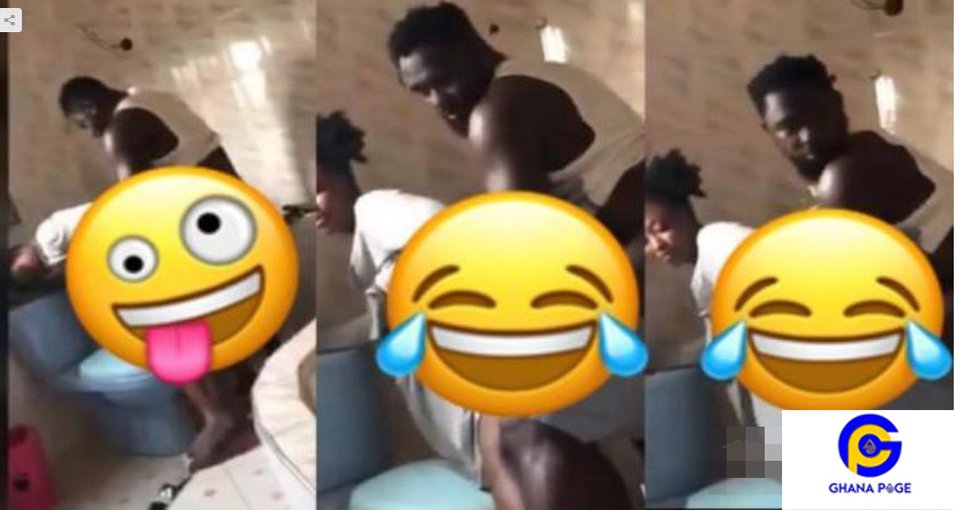 As usual, it goes against our site policies so we won't be able to upload it here but be on guard as it currently circulating on social media.