A 19-year-old blogger, Priscilla Emasoga, has surprised her parents with two cars as a price for their wonderful life care upon her.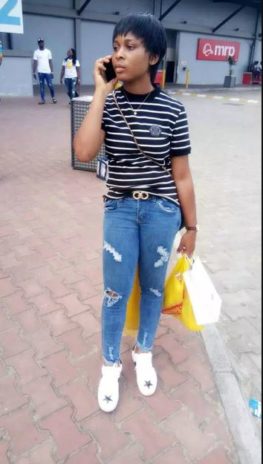 The wealthy blogger who narrated how she was scammed in the past when she took up blogging as a career, wrote;
"19 years ago they brought me into this world. They worked day and night to put food on the table and made sure I never lacked the necessary things in life.
Today am returning that Favour. Two new rides for my favorite people in this world. Thank you for taking care of me Mom and Dad 

Thank God for Grace.
"So many congratulations from friends and enemies.. too bad not everyone is here to celebrate with me. I miss you uncle 

You taught me so much as a kid. I still remember when you taught me how to ride a bike. I was so small, my legs couldn't even touch the break. Too bad you ain't here today. Death was just so cruel to snatch you away. I wish I grew up faster."
Watch the video below…