Prophet Emmanuel Badu Kobi's 19-year-old son Daniel Kenneth Badu Kobi died after a short illness.His final funeral rite was held yesterday,2nd December 2017 at his father's church premises.
READ ALSO: Meet 6 Hiplife Artistes You Might probably Have No Idea Have Died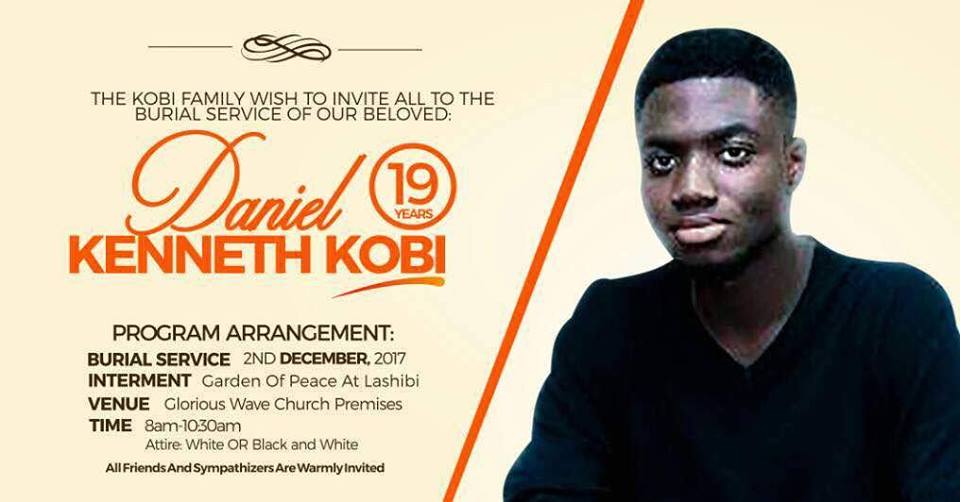 The late DKB as he is affectionately called was a student of Asheshi University.
READ ALSO: From Hero To Zero: Meet Ghanaian Celebs Who Were Rich But Died Poor [Photos]
His dad, Prophet Emmanuel Badu Kobi is the leader and founder of Glorious Wave Ministry and is well known to have given out two hundred and one cars out to people which most of them are noted to be celebrities.