Another prophet in Ghana called Prophet Jerry Noels of Faiths Mission Chruch of Ghana has prophesied that the founder and leader of Glorious Word Ministry, Reverend Owusu Bempah will die before November 2018.
According to Prophet Jerry Noels in an audio recording that is fast going viral on social media, God has instructed him to tell Reverend Owusu Bempah death is waiting for him if he does not collapse his church.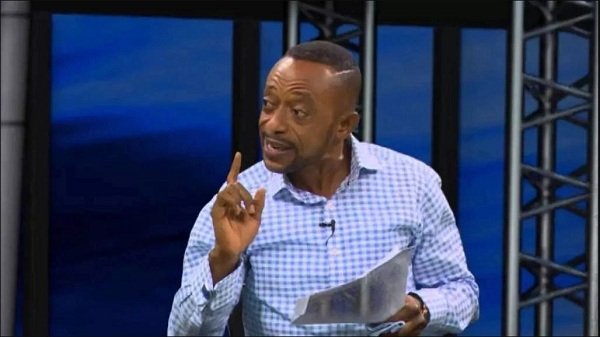 SEE ALSO: Video: Owusu Bempah Responds To Sleeping With Mother And Daughter; Claims It's Plan By Church Members Of Prophet Badu Kobi
Prophet Jerry Noela claims God spoke to him that Reverend Owusu Bempah is faking the ministry and the church so he should collapse his church if he wants to live beyond November or else he will kill him and collapse his church.
Prophet Jerry Noels of Faiths Mission Church, Ghana said:
"God spoke to me and he said from now to November he will take the life of Reverend Owusu Bempah all because he is faking the ministry."
SEE ALSO: 'I am not into any occultism'— Badu Kobi responds to Owusu Bempah's several allegations and threats (Video)
"Vividly I heard the voice so loud that Reverend Owusu Bempah if his soul wishes to live long beyond November this year and meet other years ahead, he should collapse his church or he will die and his church will still collapse because he is disgracing the ministry, and he is disgracing the church."
"God told me to tell him but it's hard to get to him, I am putting it on social media where I know he will definitely get hear'" Prophet Jerry Noels Added.
SEE ALSO: A video of Rev. Owusu Bempah & his 3rd wife dancing at their wedding Storms the internet
LISTEN TO AUDIO BELOW
SEE ALSO: Exclusive Audio: Rev Owusu Bempah In A Conversation With His Pimp Confirmed Sleeping With Eno,Woman who claims he slept with her and now chopping her daughter
A few months ago, Reverend Owusu Bempah was in the news for marrying his third wife. He has been criticised for going against the laws of God in the bible which speaks against divorce and marrying another.