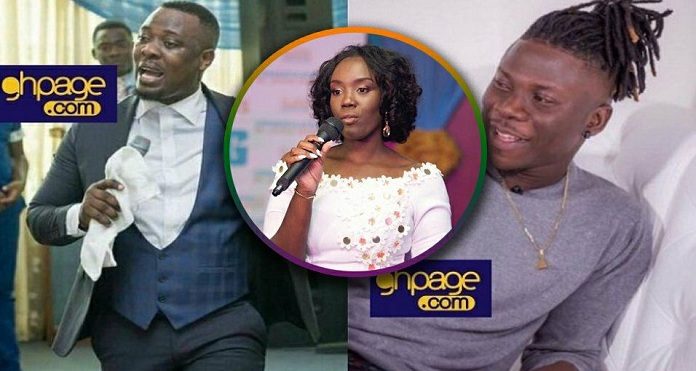 According to the prophet, already there have been 3 attempts to take the life of the artist but the prayers of his (Stonebwoy) late mother was powerful and it protected him against all evil intentions towards him.
SEE HERE: A Musician Wants To Kill Stonebwoy; 3 Attempts Have Already Failed- Prophet Nigel Gaisie Reveals
The wife of the Stonebwoy, Dr. Louisa Ansong Satekla was present during an all-night prayer service at Prophet Nigel Gaisie's church and the prophecy came through.
Prophet Nigel Gaisie is the founder and General Overseer of the True Word Fire Prophetic Ministry. He is the same prophet who allegedly prophesied the death of Ebony Reigns months before it happened.
SEE ALSO: VIDEO: "I AM NOT AFRAID OF SHATTA WALE; HE IS NOBODY" –PROPHET GAISIE PUNCHES SHATTTA WALE
WATCH THE VIDEO BELOW
SEE ALSO: Video:Ebony's aunt is behind her death & She was a chronic Lezbian-Prophet Nigel Gaisie reveals