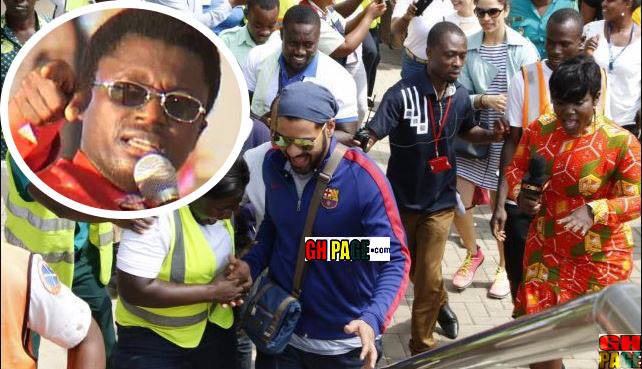 Abhi the rockstar, Tanu, Alia, and other Kumkum Bhagya stars arrived in Ghana on the 17th November 2017. Among the activities scheduled were the dinner with their fans and the Kumkum showdown which was held in Accra, Kumasi and Tamale sports stadiums.
Multimedia's Adom TV which airs the Kumkum Bhagya TV series and who was responsible for bringing these Kumkum stars to Ghana announced that dinner with the stars was GHS 600 and the Kumkum Showdown was GHS100.
SEE ALSO: Video: Abhi and the Kumkum Stars' Azonto dance thrilled fans at the Accra Sports Stadium
When these prices were announced, Ghanaians heavily criticised the TV station for charging outrageous amount just to meet these Indian stars. Well, Prophet One has added his voice to the criticisms.
Speaking at his "Prophet One" TV station, Opambour insulted those who are always screaming they are broke but could spare GHS600 to just go and look at Indians. Watch The Video Below
SEE ALSO: Video: The crowd that mobbed the Kumkum stars at the airport proves how popular and the influence the soap opera is having on a section of Ghanaians