Prophet Ebenezer Adarkwah Yiadom, the founder and leader of Ebenezer Worship Center has finally reacted to Osofo Appiah's viral Atopa tape and his set up claims.
Speaking on his TV station, Opambour aka Prophet One as Ebenezer is nicknamed explained that, its absurd for someone to mention his name as the person who plotted to disgraced Osofo Appiah.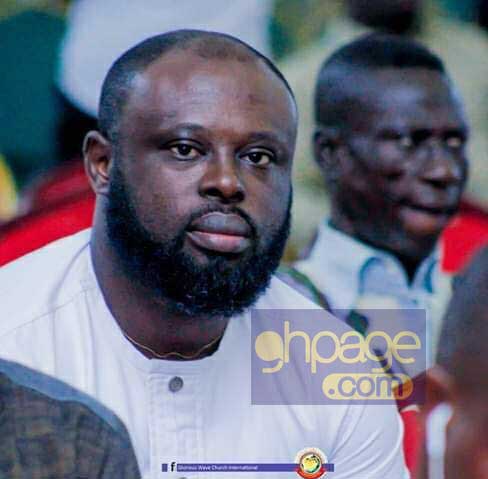 SEE ALSO: No setup: Osofo Appiah tried to rape me-lady accused of trapping Badu Kobi's pastor exposes him [Audio]
He revealed that Kennedy Affreh, a close friend of Osofo Appiah who both left his place amid wild accusations was the person who sent the video to Opambour's junior pastor before he got the chance to watch it.
He angrily stated that Osofo Appiah and Kennedy has no right to mention his name as the person behind Appiah's disgrace because he brought it upon himself and Kennedy is even the one spreading it.
SEE ALSO: Osofo Appiah caught naked on woman's bed finally speaks-names the pastor behind his setup [Audio]
Interestingly Opambour made statements which suggested the curses he rained on Osofo Appiah years ago when he made false accusations against him is the cause of his disgrace.
WATCH THE VIDEO BELOW
https://www.youtube.com/watch?v=RyaJrH3Z7Mg
When Osofo Appiah left Opambour's church a few years ago, he went out gun blazing! The man who was junior pastor at Opambour's church made wild accusations against Opambour. He even alleged Opambour uses Juju.
SEE ALSO: Osofo Appiah told me Ebenezer pours menses and heads of virgin women in his Aburamu Nsuo – Computer Man
Ebenezer angrily descended on Osofo Appiah and cursed him. He pronounced several curses on Osofo Appiah and Kennedy Affreh both.
Since a video of married Osofo Appiah naked in the bed of a woman, many people have alleged this is the result of the curses on his life from Prophet One but he came out with the explanation that it was set up.
SEE ALSO: 'He pulled a knife on me' – Boahemaa, the lady who recorded Osofo Appiah's atopa video clears the air [Audio]