There is a new prophet in Ghana. He is powerful, gives accurate prophecies and most of all, he is an embodiment of miracles and deep spirituals eyes.
This man of God has the potential to rise to be more famous and highly regarded and of course very rich than Rev. Obofuor and Obinim if the women start seeing his powers and troop to him for wonders.
SEE ALSO: Rev.Obofuor displays his new Rolls Royce Phantom 2019 and $3m Trassaco mansion [Watch]
However, this man of God is also a respected and much love Dancehall artist in Ghana and he goes by the Stonebwoy aka Top Skanka.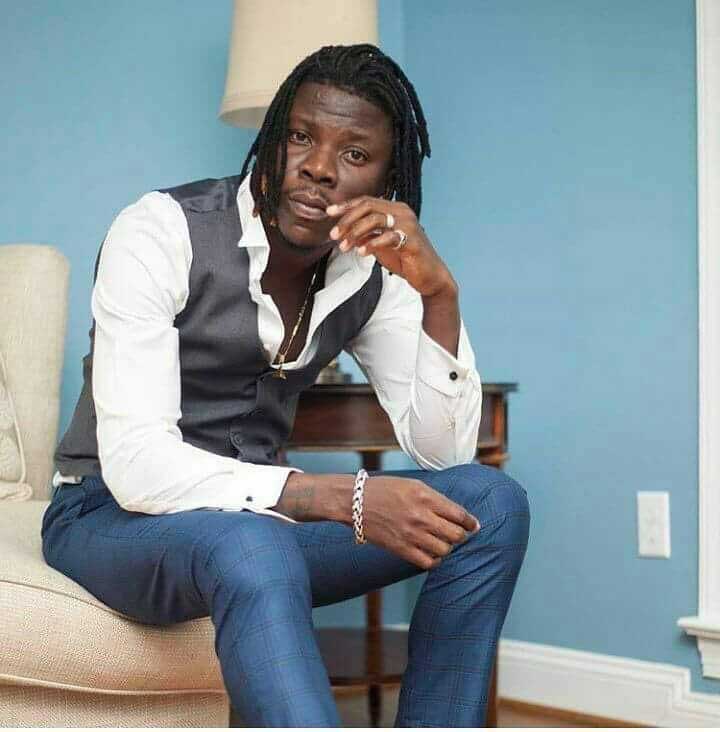 A video of Stonebwoy exhibiting his pastoral skills has gone viral the past few hours and many are wondering if he has plans to dumped the music career to be a prophet in the future.
But, we pray Top Skanka does not end up like Highlife artist, Ofori Amponsah aka Pastor Alewa who could not thrive as a pastor sake of hunger but rather stay strong like the Champion Lord Kenya.
SEE ALSO: I regret abandoning my family for 'ungrateful' Shatta Wale-Michy speaks from her hideout [READ]
Now watch Prophet Stonebwoy doing his thing below and tell us if you don't love him
By the way, Top Skanka is set to say goodbye to Zylofon Media in a couple of months time if what we are hearing is true. Prophet Bhim!!
SEE ALSO: Two sons of Former President Robert Mugabe fights over a Slay Queen they met on Instagram [Photos]