This Ghanaian social media celebrity has been shocking social media users since she burst onto the scene.She goes by the name Enyonam and uses the alias, Queen Farcadi on social media.
According to her own words, she had to choose that name as the brand and package to attract people on social media.
Farcadi,who is only 22 years old, is a popular runs girl–sort of like to have se.x with people in exchange for money. She's also popular for selling her n*de content to premium customers on Snapchat and according to a recent interview, Ghpage.com gathered that she makes not less than Ghc30,000 a month from Snapchat subscriptions.
Queen has a light-skinned body and has been trending on social media for a while now. However, it is believed that the now-fair young lady did not have such a bright skin some years back.
Some pictures Ghpage.com has seen shows a dark-skinned Queen Farcadi which is obvious she bleached her skin to come out with her current glowing skin tone.
Just like Bobrisky who has now become a social media sensation from Nigeria, Queen Farcadi is not ashamed of her current skin tone and gladly flaunts her body in many pictures which she uploads on her social media handles — which is part of the branding she says.
READ ALSO:Trending Video: "I pay girls to have live $ex on SnapChat" – Queen Farcadi reveals
Now, here's is Queen Farcadi now;
READ ALSO:9 Ghanaians Who Have Proved That Exam Results Does Not Determine Success In Life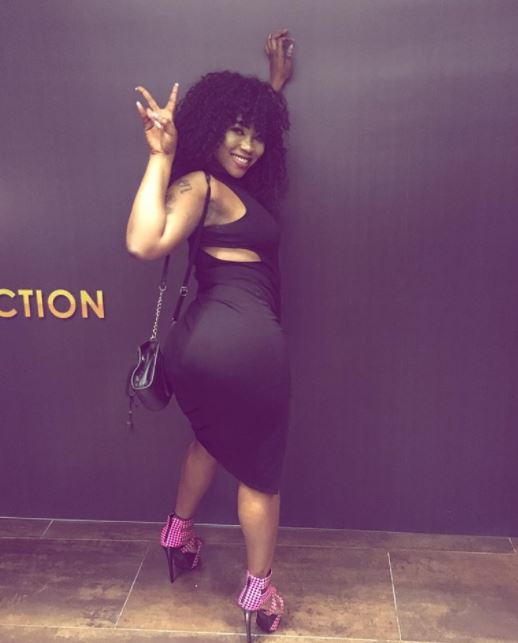 READ ALSO:6 Places Ladies Want You To Touch That Will Blow Their Minds
Skin bleaching has been an issue which has come up for discussion in recent times. Some musicians, actors, and actresses including Ama K. Abebrese, Paulina Oduro, Nana Ama McBrown and model Hamamat Montia., have come out to condemn the act.