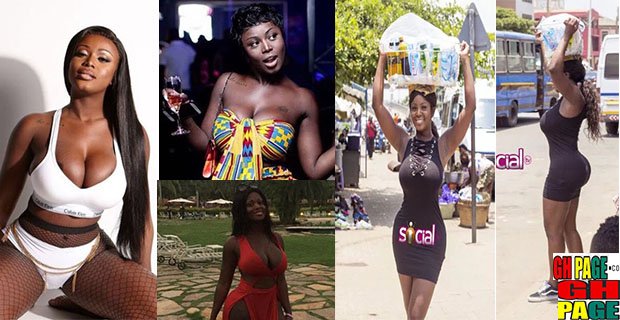 Earlier today, Ghpage.com did a story on a Bootilicious Lady who was pictured selling pure water.
We also indicated that the bootylicious pure water seller in the viral picture is no person order than, Nina Ricchie, aka Ricchie Rich who is a well endowed Ghanaian, based in Canada.
She's also a musician and is currently signed to D-Black's black Avenue Music.
The photos of one Nina Ricchie hawking 'pure water' on the streets of Accra went viral on social media when she took part in the "iSocial Dare Challenge".
Apparently, Nina says she hawked the water for charity… and below are more photos of her hawking that fateful day.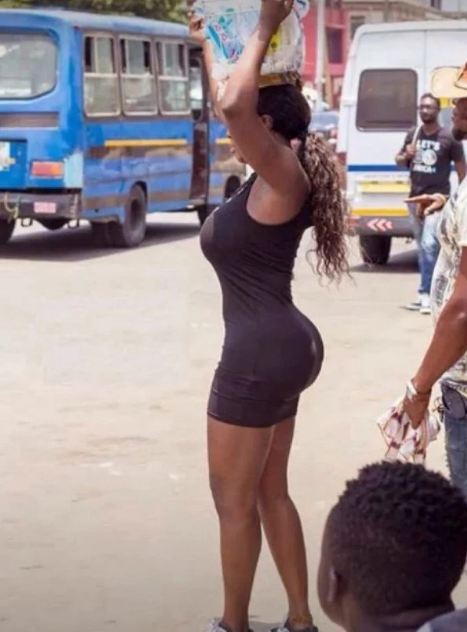 READ ALSO:12 Ghanaian Celebrities who Were born rich
READ ALSO:Video: "I Am Still A Virgin" – Maame Serwaa Opens Up More About Her Life, Family And Career
READ ALSO:Forget The Hype!: Here Are The Top 10 Fancy Jobs In Ghana That Gives Poor Salary
More Photos of  Nina Ricchie
READ ALSO:Guru Narrates Why He Is Not Seen Walking With Lilwin Anymore
READ ALSO:Photos: Ghanaian celebrities who are addicted smokers -Can't stay a day without it
READ ALSO:A-List Ghanaian Artists Who Are University Graduates, The School they Attended & Their Certificates
Also check out 6 Ghanaian Male Celebrities Who Married/Engaged To Older Women – Number 3 Is 10-Years Younger Than His Wife (With Pictures)