One of Kumawood Queens, Emelia Brobbey is once again in the news and unfortunately, it's a bad news which is becoming too many considering the kind of "Respect" people have for her.
Most Ghanaians are aware that Emelia Brobbey has been married twice and has been divorced twice. The second husband of the stunning actress with whom she has a handsome baby boy is Dr. Kofi Adu Boateng, the founder of End Point Homeopathy Clinic.
SEE ALSO: "Life Has Knocked Me Down A Few Times" – Emelia Brobbey Opens Up On How Bad Life Has Treated Her
From the earlier report, Dr. Boateng who was already married to a woman she started life with left Emelia Brobbey after she lost a second child she was carrying for the Doctor. He, later on, married another lady, Naa Korkor.
Even after Naa Korkor, there were rumors Dr. Boateng was secretly dating Emelia Brobbey's friend and colleague actress, Ellen White. A photo surfaced online of Ellen White in bed with a man in Dubai which later turned out to be Emelia's ex-husband.
SEE ALSO: Is Nana Ama Mcbrown Forcing Her Young Husband To Love Her? This Video & Photos Prove So [Details]
Well, a UK based TV host and Actress, Nana Fremah Denteh aka Cocoa Butter Broni has exposed Emelia Brobbey as a liar.
According to her, Dr. Kofi Adu Boateng, Emelia Brobbey's "second husband" did not dump her for another woman as is wildly known.
SEE ALSO: Husband Snatching Allegation In The UK; This Is What Emelia Brobbey Has To Say
According to Frema, Emelia Brobbey was sleeping around when she was still with the Doctor. She went on to reveal that the man was not even married to Emelia as she wants her fans to believe.
Frema went on to say that Emelia Brobbey besides sleeping around was also stealing from the man so he got fed up and threw the actress out. He even denied the responsibility of the pregnancy.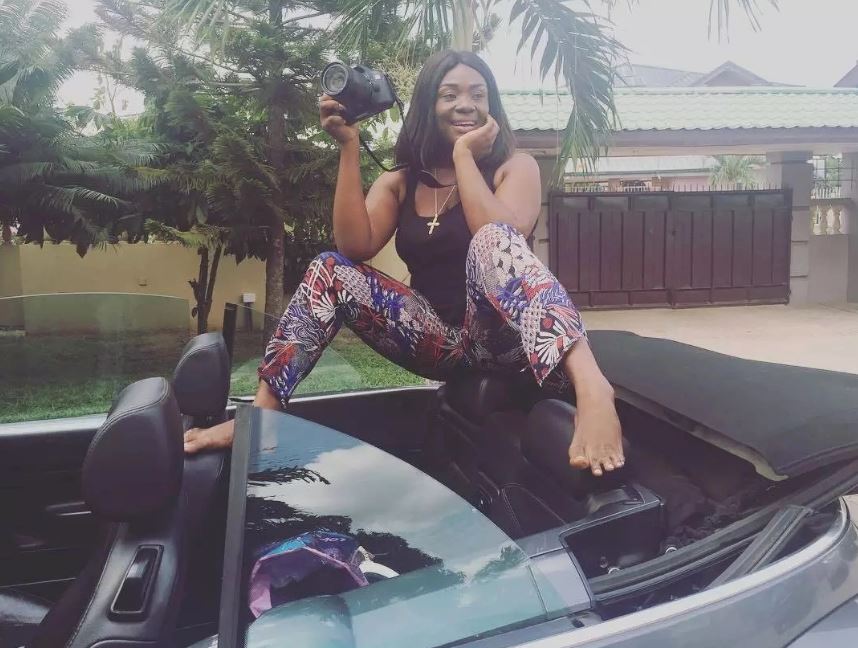 In a nutshell, Nana Fremah Denteh aka Cocoa Butter Broni is saying that Dr. Boatng was never married to Emelia Brobbey.
SEE ALSO: "It's not a sin your marriage collapsed,I pray you get a good man to marry"- Mcbrown encourages Brobbey [Video]
And he threw her out because she was sleeping around and was also stealing from the good doctor.
WATCH FREMA EXPLAIN WHAT REALLY HAPPENED BELOW
https://youtu.be/kvXK7aI0Fz8
SEE ALSO: 'Stealing a bracelet' to a 'husband snatcher' ~Four scandals that nearly broke down Emelia Brobbey