Marriage is a very important institution in Ghana. Choosing the right partner is very important as choosing the wrong partner can mar you. Several factors come to play when choosing a partner.
These factors include; ethnicity, financial status, religion, educational background, and, more recently, profession. Many people love to marry professional people such as doctors, engineers, journalists, nurses, etc.
Nurses are also professionals; however, some Ghanaians have reservations about marrying nurses due to stereotypes. People say they are rude, arrogant, and whatnot. Well, it's time to rid you of those notions. I will give you six reasons why you should take a nurse as a wife.
After reading this article, any reservations you might have had about marrying a Ghanaian nurse in the past will be debunked. Now, here are six amazing reasons why you should marry a Ghanaian nurse.
READ ALSO: Trainee nurses dance to one corner after their allowances are restored
Great listeners
The first reason why you should marry a Ghanaian nurse is that they are great listeners. Listening to patients is a crucial part of their profession; they listen attentively to their patients' complaints, take notes, and offer a remedy to them.
In the same vein, when you marry a nurse, she will always make herself available to listen to your problems and reassure you or offer solutions.
You will never have to think about your problems alone if you marry a Ghanaian nurse. She would always be there to give a listening ear and a supportive shoulder.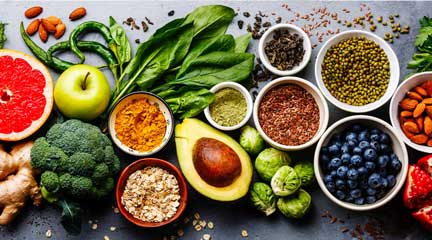 You are assured of healthy and nutritious meals
The priority of a nurse is your total wellbeing, as the core mandate of the nursing profession is ensuring their patients are healthy.
They know about healthy foods and healthy life choices that will reduce your chances of falling ill.
So having a nurse as a wife means that you are ensured nutritious and healthy meals every day. A nurse would always opt for the most healthy alternative in the home, ensuring that neither you nor your kids fall ill.
READ ALSO: Nurse who helped pregnant woman deliver in bus receives motorbike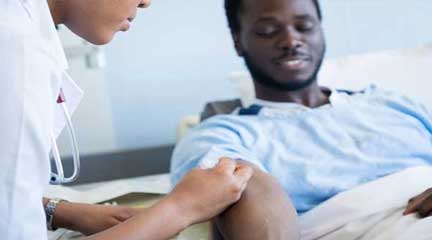 Free Healthcare for you
When you marry a nurse, you are assured of free health care. With a nurse as a wife, she will give you medical advice free of charge. She can also inject you at home when you need to be injected. Since many people hate being injected by strangers.
Apart from treating you, she will also help prevent ailments. She will recommend vitamins and dietary supplements to help you remain fit.
No more visiting the hospital and joining long queues. A smart choice right?
They have a charming personality
Have you noticed that most Ghanaian nurses are beautiful and approachable? When you marry a Ghanaian nurse, your friends will always envy you and shower praises on your wife.
Her smile would always lighten up your mood no matter what you are going through. Nurses strive to be approachable, amicable, and open to their patients so that they can easily confide in them.
This quality of nurses would come in handy when you marry a nurse. She would be easily approachable and loving.
READ ALSO: Unemployed professional Nurse now working as Kayayei in Accra as she awaits MoH posting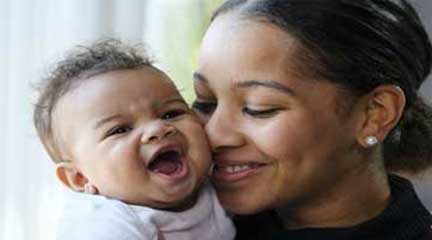 They take good care of their kids
Nurses are said to be great mothers. They know what to do during their pregnancies since it is their field. They are equipped with the requisite skills required to bring up a healthy child.
They would nurture your children and ensure that they are healthy. So your children would have a live-in nurse at their disposal. Nice!
Great caregivers
Nurses are naturally trained to take care of people and meet their needs. All men want a woman who can take care of them.
So, if you want a woman you can take care of you and pay attention to you always, your best bet is a nurse! She would be devoted to taking care of you and attending to your needs all your life. Awesome right?
READ ALSO: Tamale nurses embark on strike over 'tiny', 'disrespectful' 5kg Christmas rice
Do you see the awesome benefits of marrying a Ghanaian nurse? Literally, nothing can go wrong when you marry a Ghanaian nurse. I am already making plans to marry a nurse. What are you waiting for? Grab yourself a Ghanaian nurse now!