When I saw photos of my favorite TV personality, Regina Van-Helvert of GhOne with a bald head, it scared me. More especially when I heard she was battling cancer.
Well, from investigation Ghpage.com did concerning the photos, we found out she shaved her hair to take up a role as a cancer patient in a new movie titled "Swings".
Regina played the character of Toni, a cancer patient who was going through chemotherapy. Explaining the role, Regina Van-Helvert said: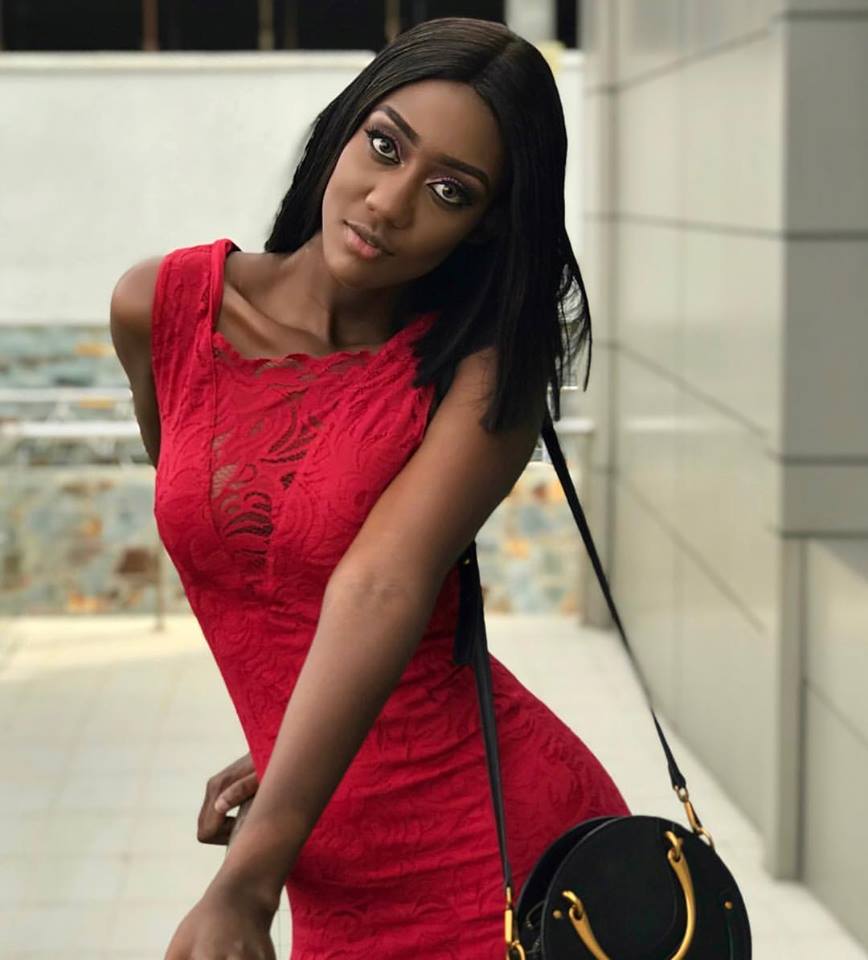 "I never thought there would be a point in my acting career that would demand that I shave my hair off but the character I played influenced it.
SEE ALSO: 13 Female Ghanaian Celebrities Who Look Stunning & Super S3xy In Short Hairstyle (Photos)
"After reading the script I was given an option to either shave off all my hair or use the bald cup but I wanted to connect more and immerse myself in the character so I decided to go all out for it".
"My character was a young girl who in the pursuit of love and happiness discovered she had a terminal illness. It was very challenging because I had to immerse myself into Toni's character and it obviously wasn't an easy role, as I had to play a very sick and bubbly girl at the same time." She added.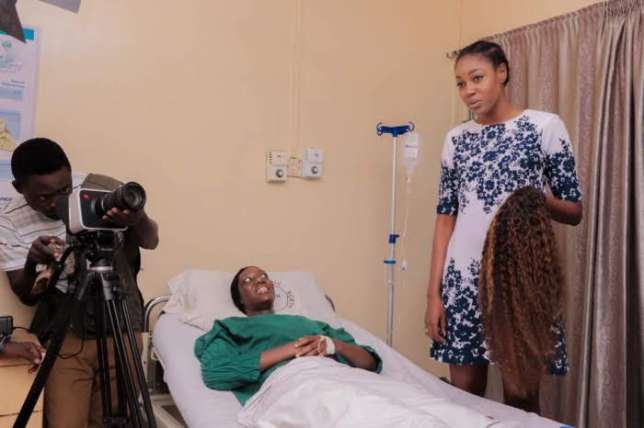 "The switch between characters was fast paced. But thanks to the amazing cast, crew and the producer who made the task less tedious than it would have been".
"Swings" is emotional yet exciting biopic story which projects love, chance, and choice, a mysterious fate causes an exasperated duo to realize and fight the feelings they have for each other", Regina Van-Helvert concluded.
SEE MORE PHOTOS BELOW
SEE ALSO: Is Short Hair The New Deal: Check Out Photos of Juliet Ibrahim Looking Stunning In Short Hair
SEE ALSO: Lydia Forson explains how she was s3xually abused by a producer when she started acting