Remember some days ago, AMG rapper Medikal on social media promised to give anyone who returns his Jesus chain a whopping $10,000 on the spot.
According to the rapper, he lost his chain Sunyani and because of how dear the chain is to him, he ready to give anyone the said amount should the person bring his chain.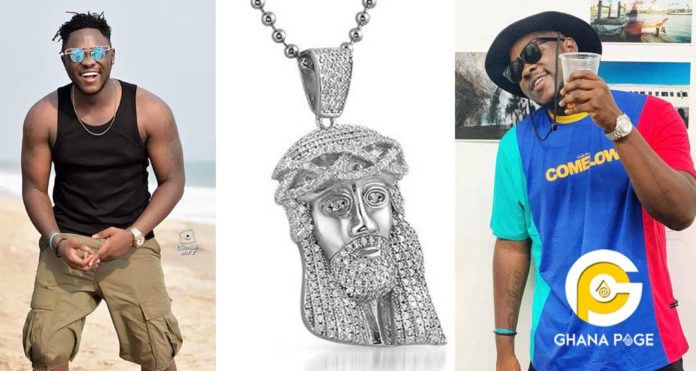 Also Read: Medikal vows to give anyone who finds his missing Jesus chain $10,000
Well, a new video sighted by Ghpage.com sees some guys who claimed to have stolen the said chain from the rapper.
In the video, the guys could be heard saying they are despised by the constant wealth show off by Medikal on social media and as such, they decided to steal something they considered dear to him in the quest of showing him a bitter lesson.
Watch the video below:
They went on to tell Medikal to use his $10,000 to buy a new chain and forget about the one that they have stolen from him.