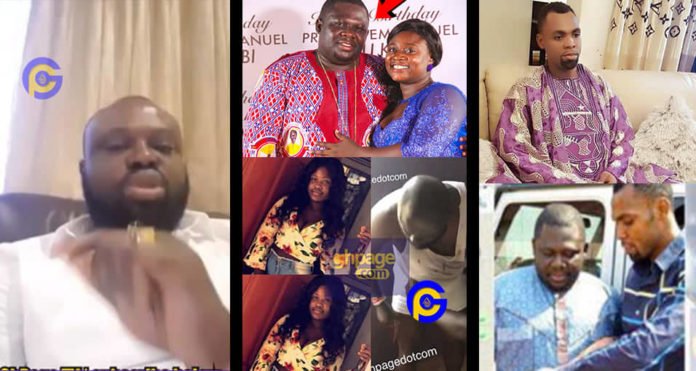 A visiting pastor at Prophet Badu Kobi's church, Emmanuel Appiah Fomum has alleged that it was Rev 'Asanteman' Obofour and colleague, pastor Kennedy who set him up when he was caught in the 'Deborah-sex scandal'.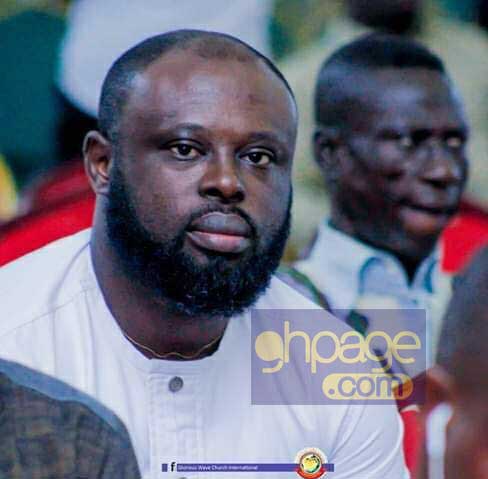 In a close to an hour-long self-recorded video sighted by Ghpage.com, Appiah narrated how he met his now estranged friend and pastor, Kennedy.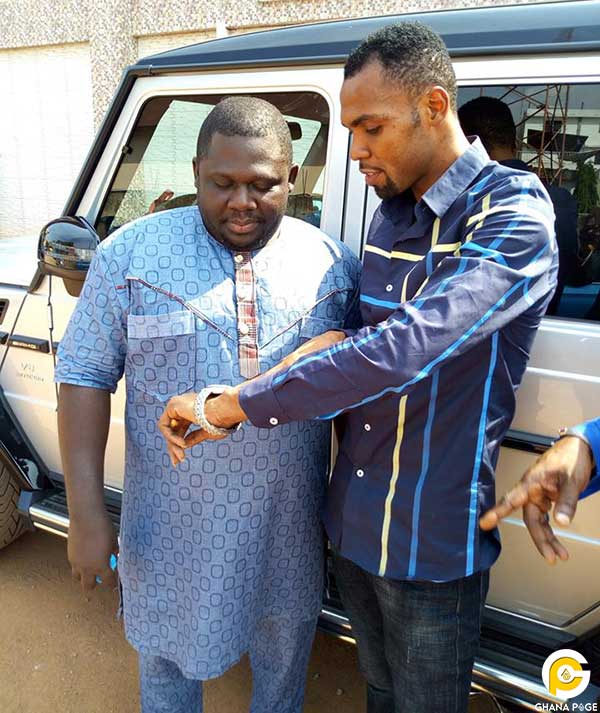 He explained that he took Kennedy to Opambour Ebenezer for help which Ebenezer even didn't want to but upon Kennedy's persistence, the Kumasi based popular pastor later agreed to make him a pastor in his church.
Appiah then sounded a note of caution to Rev Obofour who is the founder of Anointed Palace Church that, together with Kennedy they conspired with Deborah to set him up.
READ ALSO: Facebook girls will be killed for rituals this year-Osofo Appiah prophecy
He said; "they told the men to kill me or cut one of my hand and put it in the other hand. Meanwhile, I have not wronged them in any way but they planned to kill me or cut my hand."
Osofo Appiah, speaking from where he claimed it's South Africa continued that, Kennedy Afreh Poku and his counterpart, Rev Obofour can't kill him if God does not allow it.
The name Osofo Appiah Biblical became very popular a few months ago after a video of him in a white singlet and white pair of boxer shorts being manhandled by some men got out.
GHpage.com was told Appiah was caught while he was trying to sleep with Deborah in her room.
Deborah's sister who came to meet them got angry and Appiah struck her in the face. So she started screaming and some guys in the area heard and came to her rescue.
It was after the guys realised that Appiah was a pastor that they started manhandling him to the point of trying to remove his clothes.
In his defence, Appiah could be heard saying that he was innocent and that the lady had plotted with others to get him killed.
Initially, Appiah accused Rev Owusu Bempah as the one behind that setup and conspiracy but has now levelled a new one against Rev Obofour and Kennedy Afreh Poku.
READ ALSO: Osofo Appiah told me Ebenezer pours menses and heads of virgin women in his Aburamu Nsuo – Computer Man
Also, the notorious Pastor Appiah, about a year ago, made the headlines after he attacked Reverend Isaac Owusu Bempah, a one-time spiritual father of Appiah's boss (Badu Kobi).
This followed Owusu Bempah's decision to withdraw himself as Badu Kobi's spiritual father after weeks of banter between them.