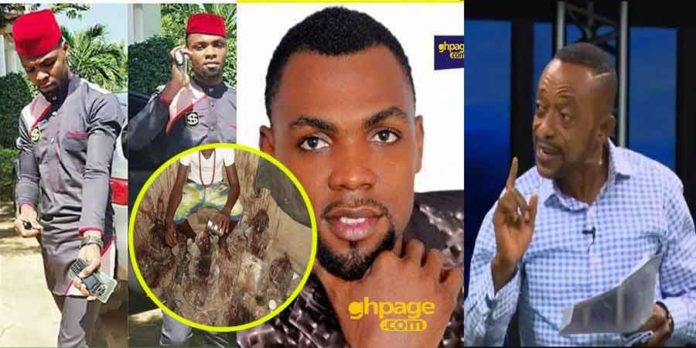 The founder and leader of Glorious Word Power Ministry Rev. Isaac Owusu Bempah have exposed and allegedly revealed where the head pastor of Anointed Palace Chapel Rev. Obofour went for black magic "Juju" to set up his church.
The man of God who was a guest on Metro TV's Good Evening Ghana with Paul Adom Otchere to share his view on the government's intention to start taking taxes from the church to help develop the country.
Also Read: It's normal for pastors to have bodyguard;Jesus had 12- Owusu Bempah
Rev. Owusu Bempah who is a sympathizer of the ruling NPP, after declaring his support to the government to start taxing churches questioned why some Pastors like Rev. Obofour and Angel Obinim would complain of paying tax after openly selling anointing oils and other stuff in church and to top it all flaunting their Rolls Royce car for everyone to see.
After his submission, he called out Rev. Obofour saying he went for his "juju" from a town called "Faadie" and even went on to mention the name of the gods he had his powers from. He also added that the actual name is not "Obofour"(Angel) but rather "Obuafour"(Helper) which happens to be the name of the gods.
Also Read: Prophet Badu Kobi, Bishop Obinim and Rev Obofour to die this year – Prophet Stephen Adom
Owusu Bempah revealed that this was disclosed to him by some family members from the house of where Rev. Obofour takes his powers who also happened to be his church members.
Watch his interview below;
SEE MORE: Has Florence Obinim enhanced her buttocks?- Prophetess cautions her