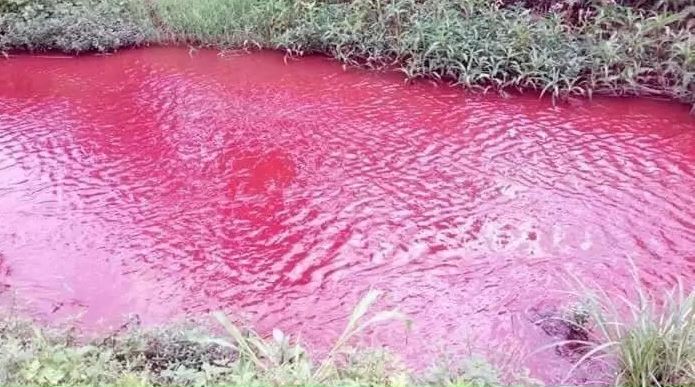 Get Ghana Latest News in your inbox each morning.
SUBSCRIBE
A river in the Eastern regional capital of Ghana, Koforidua called "ATAKPAAME" has turned 'bloody' red which has left a lot of the residents in shock.
According to what Ghpage.com gathered the river is near the King of King's School, Zongo and the residents saw the sudden change in color of the river this morning, Saturday, October 10, 2017.
READ ALSO:These 6 Ghanaian diminutive actors and their ages will surprise you
Witnesses who live in the area are reported to have said they saw the river running normally as at 5am and only to see it turn red within just a few minutes.
READ ALSO:Finally; Mmebusem unveils his twins as he holds Naming Ceremony(Photos + Video)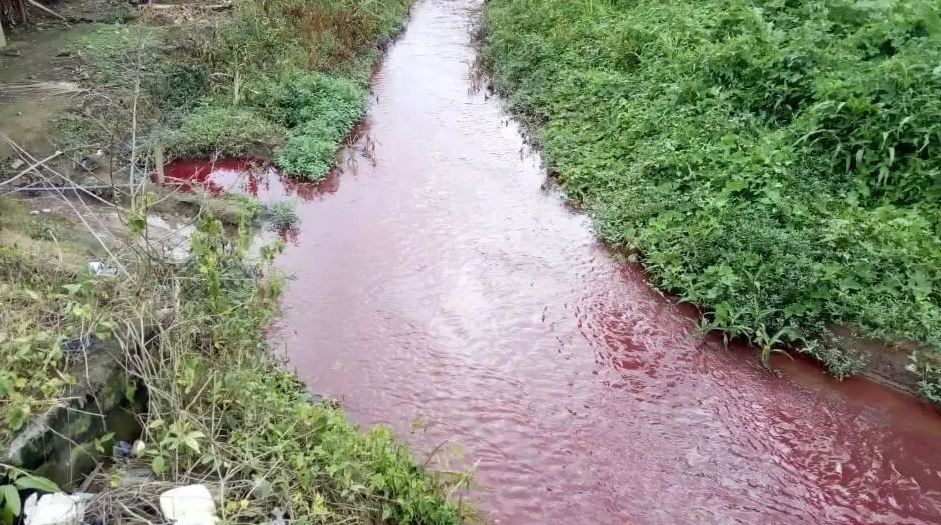 However, the cause of this change in color has not been confirmed, but it has been speculated that a chemical component from any of the factories could have caused that.
Here's the video
https://youtu.be/Hy98uNfLCDM