Zimbabwe's army has taken over the running of the country in what looks like an end of Robert Mugabe's 37-year rule.
The announcement was made through an army spokesperson on both national TV and radio around 3:51 AM Wednesday morning after they had taken over the state-run Zimbabwe Broadcasting Corporation.
"We are only targeting criminals around [Mugabe] who are committing crimes that are causing social and economic suffering in the country in order to bring them to justice," the army said.
Soldiers and armoured vehicles also blocked roads to the main government offices, parliament and the courts in central Harare on Wednesday morning local time, a witness said.
This move by the army is believed to be a retaliation to Robert Mugabe's decision after he sacked his deputy, Emmerson Mnangagwa, in favour of his wife as reports say that Mugabe was preparing to hand over to his wife in the near future.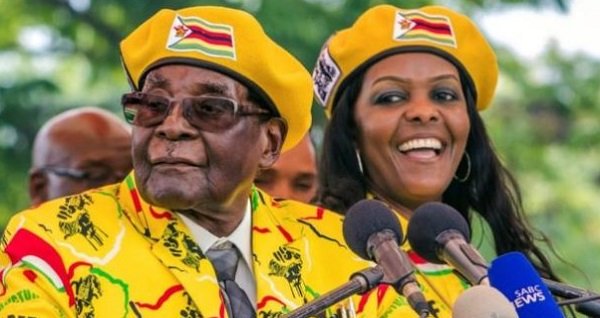 No one knows the whereabouts of Robert Mugabe and his wife but it is believed that he is in the custody of the military. "Their security is guaranteed," the army statement said.
Zimbabwe's ruling party had earlier accused the head of the armed forces of treason, escalating the rupture between Mr Mugabe and the military's top hierarchy.
The events came less than 24 hours after military chief General Constantino Chiwenga threatened to intervene to end a government purge in the ruling party.
The 93-year-old Robert Mugabe has been the President of Zimbabwe since 1980 and does not look like he is ready to hand over power soon as he had declared he was going to contest next year's elections.
Check out the video below;