Popular Kumawood actor who has starred in over 50 movies, Stephen Okyere famed as Kokotii has left his fans and most Ghanaians teary after a picture of him pounding fufu at the chop went rife on the local digital space.
In this sad photo, the former movie star was seriously pounding fufu for one of the chop bars in Accra.
It is believed that he has gone totally broke after the collapse of the movie industry and now depends on pounding fufu for chop bars to survive.
READ ALSO: NDC's Victoria Hamah slams Francisca Lamini for rejecting free Dubai trip – Screenshot
Others have also quizzed what he used the money he got from acting during his peak years for because it is very worrying to see a celebrity in this state struggling to afford a three square meal when he had the world on his fingertips some time ago.
Check out the photo below to know more…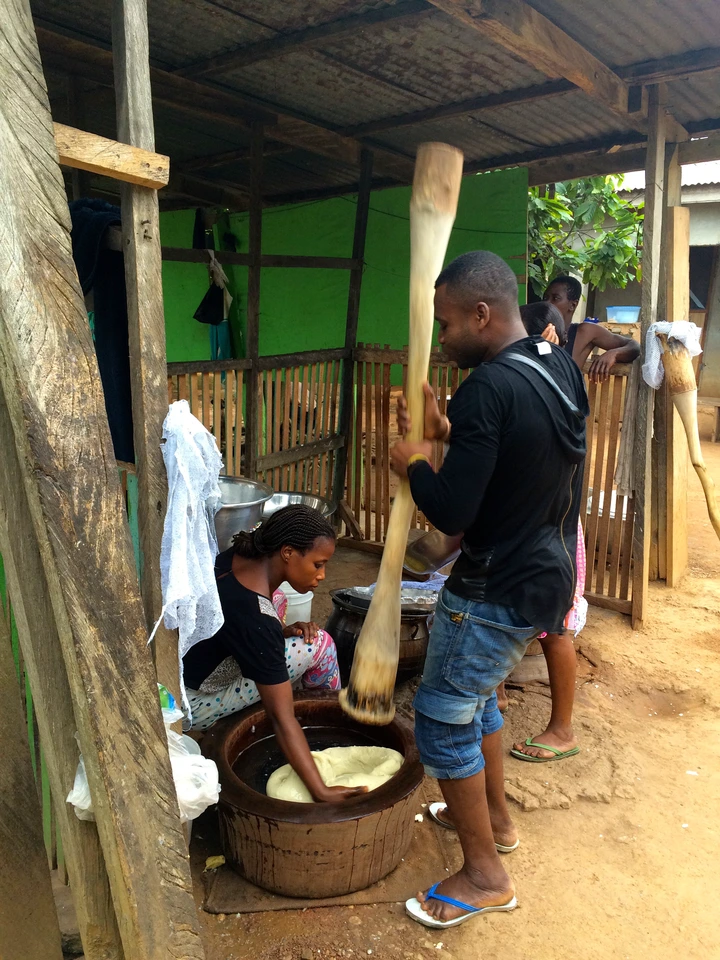 Kokotii rose to prominence in the early 2000s after appearing in films such as Mabre Mo, Abusua Apam, and Efie Nipa.
READ ALSO: "Stonebwoy doesn't deserve applause for his O2 Indigo feat" – Bulldog fumes
He was making good money from acting before the abrupt collapse of the movie industry so it's quite unfortunate to see him in such a depressing condition.