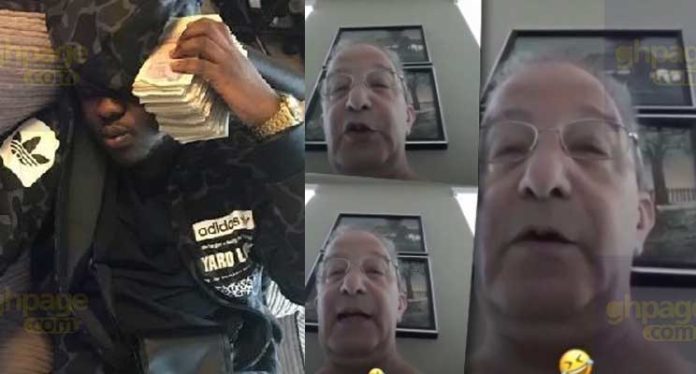 Rapper Medikal has reacted to the video that surfaced online days ago about a white man claiming the AMG raper tried to scam him using juju.
In the video that surfaced online, the man believed to be in his 60's was heard exposing the said Medikal who according to him tried his juju on him but didn't work.
The unknown white man whose identity is yet to be revealed further stated that he will get him a new victim who he thinks Medikal's juju will work on him so that he can send him enough money to buy a G-wagon and live his dream life but with him, it won't work.
Read also: Fella Makafui's sugar daddy who seized her cars sprays cash in latest video
According to Medikal in an interview on Daybreak Hitz on Hitz FM, he was not the one the man was referring to and knows nothing about it.
"I don't know anything about that…its nothing to do with me," he said.
The rapper further stated that he has no plans of delving into it to get to the bottom of the issue to clear his name.
"I don't care…it's not true. I don't know this person…the name he mentioned is RC Medikal [Medical]…which is not me," he added.
Read more: 'Fella Makafui has bewitched me' – Medikal confesses
Watch the video below…
Read this: Medikal breaks silence over the customised car he bought for Fella