After trolling Moesha Boduong and Princess Shyngle for having a fake body, rumor has it Salama herself is currently in Turkey to undergoes booty enlargement surgery.
According to Sister Sandy of Adom TV, it is Salma Mumin's boyfriend who is threatening to dump her if she does not uplift her butts.
SEE ALSO: Badu Kobi reacts to his "daughter's Atopa tape" going viral online – Here's what he has to say [Video]
Ghpage.com can confirm that Salma Mumin and Hajia 4real are in Turkey vacationing as to the authenticity of the allegation time will tell.
Already, Salma Mumin has been flaunting photos of her bare a$s and truth be told, they look bigger than what we have always seen them to be.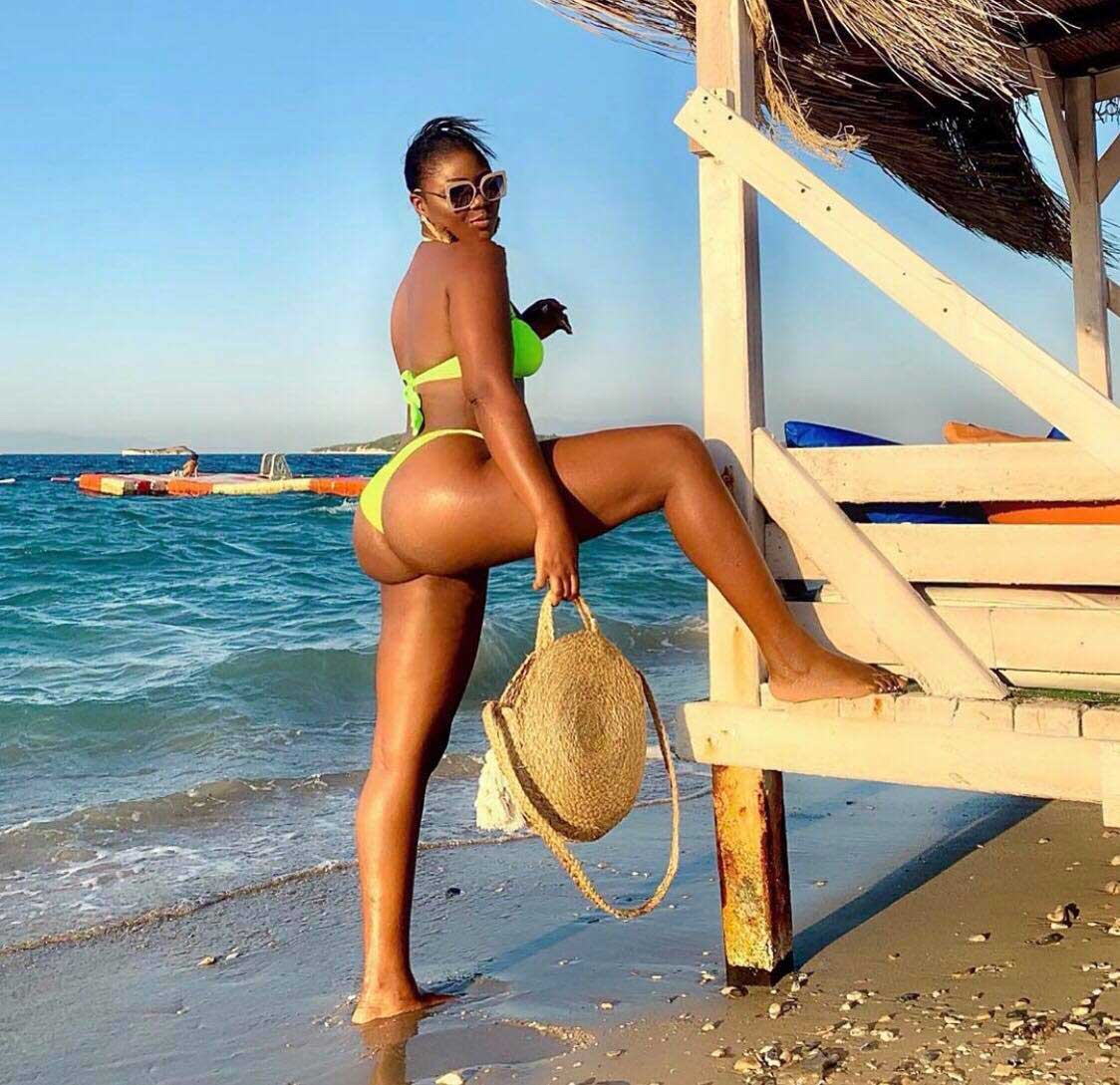 Sister Sandy also added that despite the rumor of her boyfriend threatening to leave, it could also be that Salma naturally love big booty and she is finally going for it as Sandra Ankobia allegedly did.
Watch the video below;
As to who the boyfriend is, Ghpage.com is still investigating but for months, it has been rumored that Salma Mumin is in a relationship with the movie producer, Kofi Asamoah aka KOFAS.
SEE ALSO: Dr. Osei Kwame Despite's 16-year-old son, Kirk shows off his pretty girlfriend who is also from a super rich family [Photos]
Both have denied the rumors but they keep giving reasons for Ghanaians to doubt their denial. Well, we are still observing. Stay with us