Two death hovering on the heads of Ghanaians is that of the former member of Parliament J.B Danquah Adu who was gruesomely murdered in his house some years ago and investigative journalist Ahmed Hussien-Suale who was murdered sometime this year.
Even though some people have been arrested in connection with the murders, the public is yet to know the actual killers who carried out these acts.
Founder and leader Cosmos Affran Ministries known as Prophet Cosmos Afffran Walker has in a Facebook post revealed that one person is responsible for both deaths and this comment has sparked up some rumors on social media.
According to the preacher in his facebook post, God has revealed to him the killer but he failed to name the killer only saying the killer masterminded the killing of the two men.
He posted: "The man who killed J. B. Danquah Adu , is the same man who killed Ahmad Hussein Suale.
Because I gave a prophecy about their assassinations before they were killed in cold blood. Because both of their assassination prophecy, I stated two key thing in the prophecy which is
" Assin tree "
and
" white powder ".
My name is Prophet Cosmos Walker Affran."
See screenshot below: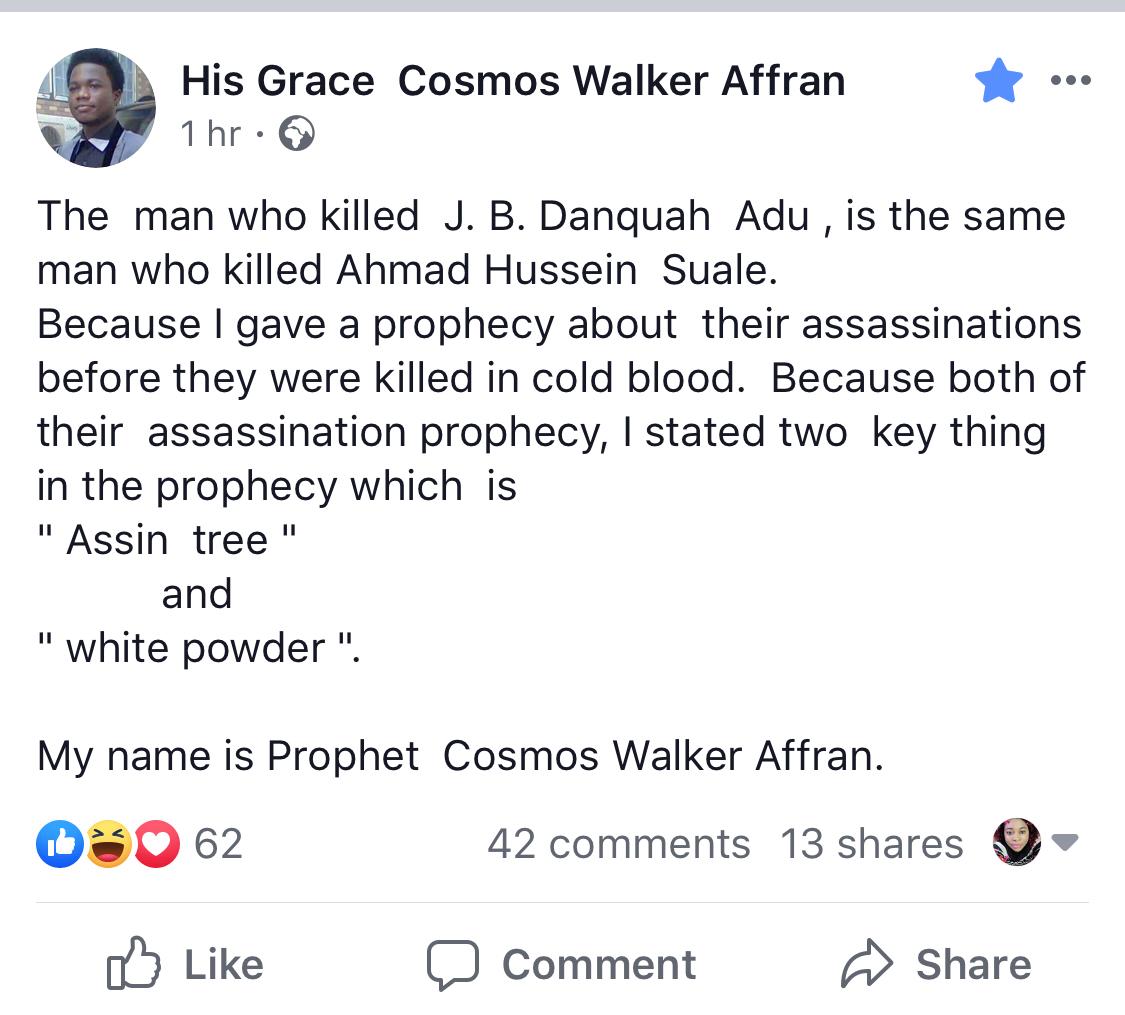 Though he failed to mention any name people are already attributing it to Hon. Kennedy Agyapong who name has been mentioned in both murders by journalist Kelvin Ekow Taylor of "With All Due Respect" fame.