Ever since photos of the 2nd lady of Ghana, Samira Bawumia and the cast of Kunkum Bhagya surfaced on the internet, the wife of Dr. Bawumia has come under serious verbal attack from movie producers and movie enthusiasts in the country.
Samira Bawumia was in India for the International Conference on Women Trafficking in Mumbai, India; hosted by the Maharashtra State Commission for Women and the International Justice Mission.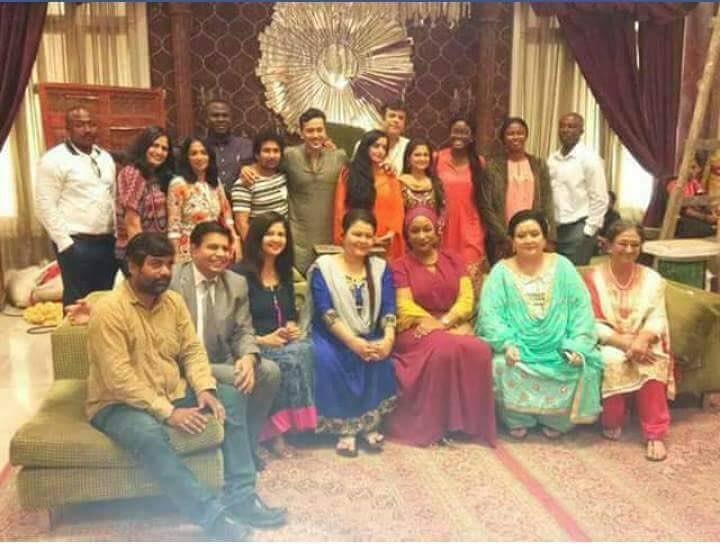 Apparently, she used the opportunity to visit the cast of Kunkum Bhagya the longest TV series in Ghana presently aired on Adom TV.
SEE ALSO: Listen: Fake AIDS Ambassador-Joyce Dzidzor Now A Dancehall Musician
Movie producers have accused Kunkum Bhagya as the cause of low patronage of locally made movies. Mr. Ola Micheal is one person who saw it as morally degrading for Samira Bawumia to support something that they are fighting against.
But the 2nd lady has defended her action. According to her, she went to see the cast to deliberate with them of a possible collaboration between Bollywood and Ghallywood.
She posted via Facebook:
"Meeting with some key members of the Indian Entertainment Industry, exploring possibilities of collaboration to boost the budding movie Industry in Ghana".
SEE ALSO: 10 Strange Things You Need To Know About Queen Farcadi-The SnapChat Wh*re From Her…