Ghana's second lady, Mrs. Samira Bawumia has shown her football skills on the field during a Women Organized Football Festival and it was really interesting and enjoying.
READ ALSO: WISDOM FOR WOMEN 
NPP) and the wife of our Vice President of the Republic of Ghana, Samira Bawumia was there to support the program.
The program got to its limit of enjoyment when the second lady managed to display a few of her soccer skills and had fun at the event.
Well, hardly will you see a female politician or celebrity who can get on the field to even throw a football but Mrs. Bawumia made an exception.
See Photos And Slideshow Of Samira Showing Her Soccer Skills…….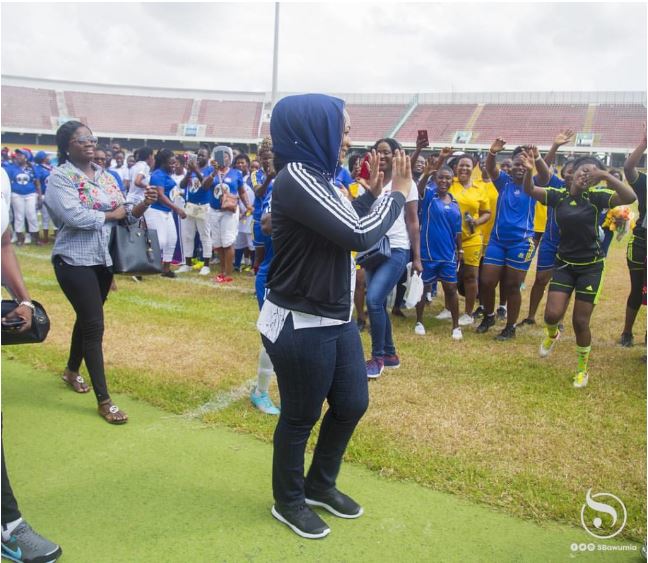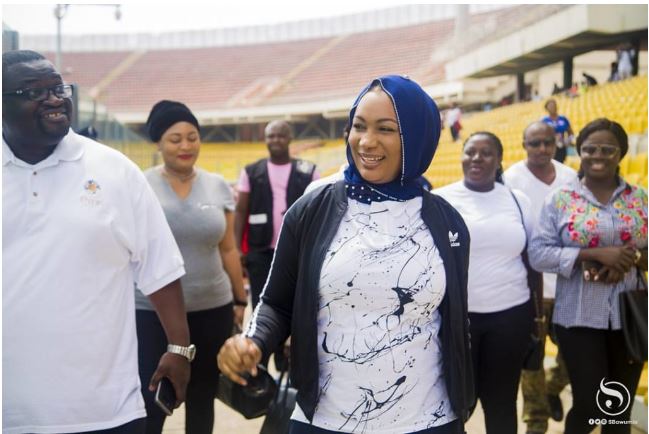 https://youtu.be/mvuINITuWoA