Ghanaian rapper Sarkodie and sensational Ghallywood actress, Lydia Forson have taken to social media to mourn the murder of actor, Chris Attoh's wife, Bettie Jenifer.
Sharing report of the death from a blog on his Twitter handle, Sarkodie screamed No!! and express his shock with the news and how he has been affected badly by it. What followed was condolence message from followers and fans of both Sarkodie and Chris Attoh.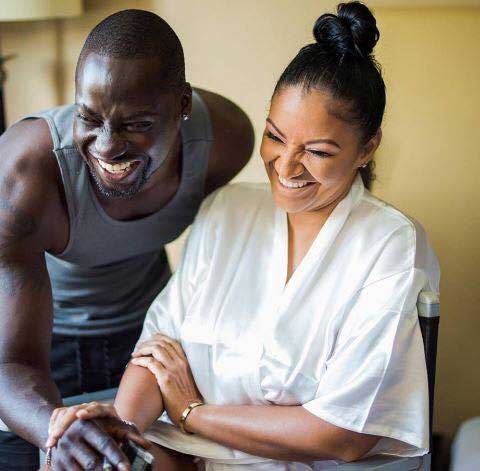 SEE ALSO: Chris Attoh's wife, Bettie Jenifer shot dead in Maryland, USA-Here is what happened [Photos]
Lydia Forson who is known to be a close friend of Chris Attoh also tweeted about how heartbroken she is about the news.
Lydia Forson who is known to be a hard girl tweeted: "My heart is really broken (and added heartbroken emoji)"
SEE ALSO: Profile: Here is everything you need to know about Chris Attoh's wife, Bettie Jenifer who has been assassinated in the USA [+Photos] 
The news of the murder of Bettie Jenifer hit the media today, 11th May 2019. According to the police report, she was murdered yesterday around 5:00 PM by "a black male with a thick build and black hair, wearing a dark shirt and pants."
Chris Attoh who was in Los Angeles shooting a movie abandoned the shoot and flew to Maryland as soon as he heard the news this morning.
SEE ALSO: Here is the current state of Chris Attoh after his wife was shot dead in USA [+Photos]
Maryland was where Bettie was murdered. She had closed from work when she was approached by the gunman who shot her unprovoked.