Finally, after days of backlash from his fans, Sarkodie has released the official photos from his white wedding ceremony with Tracy.
Sarkodie and his management made sure nobody took pictures of the wedding and yet he refused to share the official photos from the event which was strictly by invite.
SEE ALSO: Watch Sarkodie and Tracy displaying their dancing skills at their wedding
Although the media got some pictures, it was of poor quality and many believed was being too private with the wedding considering his status as a celebrity.
Well, he has shared the official photo on and it's as gorgeous as we expected. Check out the photos below.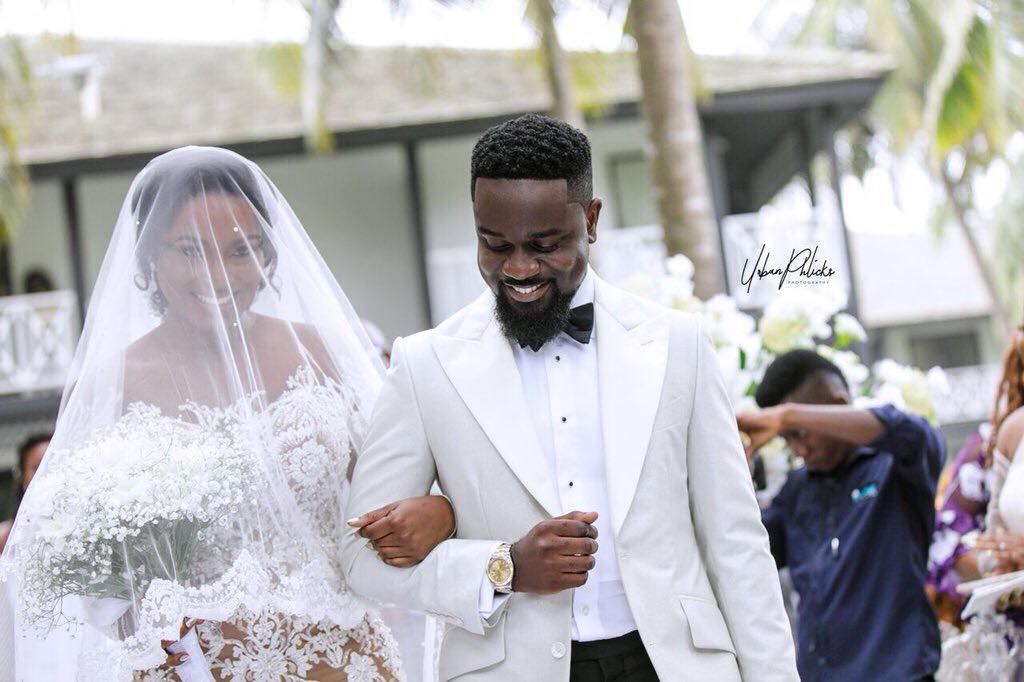 SEE ALSO: More photos from Sarkodie and Tracy's White Wedding at Labadi Beach Pop up